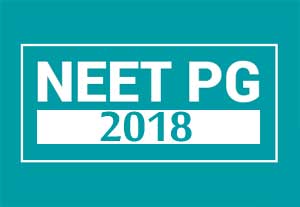 New Delhi: The Resident Doctors Association, AIIMS has urged Union Health Minister JP. Nadda to set up a high-level inquiry into the alleged foul play in the National Eligibility-cum-Entrance Test 2018 (NEET PG 2018)  that was held earlier this month
In a letter written to the Union Minister of Health and Family Welfare, the AIIMS RDA has raised questions about the alleged leakage of the confidential information of the candidates. The exam was held on January 7, 2018 and the results and scores were recently announced
 With the results of the exam being announced, doctors have  also raised objections to the way the results have been declared and the fact that the Ranks have not been disclosed.
"At the time of result declaration, this is the first time when NBE released the scores of aspirants, but didn't disclose ranks or merit list," the letter said.
"In the meanwhile, students are receiving calls claiming to improve their ranks if they pay 5 lakh rupees. What's shocking is that these callers also have all details of the students including their permanent address, aadhar number and saying they can improve the rank in top 1000 if given monetary benefit. Though according to NBE merit list is not yet prepared and will take two more weeks," the letter added
Stating that it's a clear breach of security and privacy of students and a matter of serious concern which will directly affect the career of meritorious students, the doctors have demanded a high level inquiry into the matter.
" We have all relevant evidences like audio recordings and messages to prove our stand. Students from various medical colleges came to RDA AIIMS for help in this situation of crisis. As a representative body of the responsible healthcare professionals, we want a high level inquiry to root out corruption and restore faith in the sanctity of NEET and NBE," Dr Harijit Bhatti, RDA President AIIMS told Medical Dialogues
In response to the calls that have been doing rounds whereby NEET PG aspirants are being asked for money in order to increase their ranks, the National Board of Examinations ( NBE )  recently issued a notice to the aspirants guiding them not to get misled by any such false or bogus claims.
Read Also: NEET PG Result Racket: NBE issues Advisory to Aspirants
18 comment(s) on Conduct High Level Inquiry into NEET PG 2018 examination: AIIMS Doctors ask Nadda