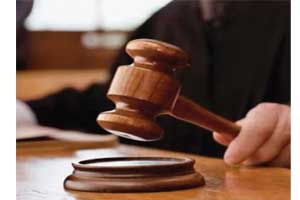 New Delhi: The District Consumer Redressal Forum has dismissed a complaint of medical negligence against Sir Ganga Ram Hospital, which alleged deficiency on the part of the hospital in missing a carcinoma diagnosis .
The case goes back to 2001, when a patient (now deceased) was taken to Sir Ganga Ram Hospital and consulted Dr Wadhwa for diagnosis. He was admitted to the hospital for surgery for right renal stone on 21st December 2001, three days later Biopsy report of kidney tissue was given and six days later a CT scan was done. The patient's family alleged that although the medical condition of the patient needed immediate attention there was a gap of 10 days for doing surgery for kidney removal. He was discharged after 20 days, and one week after the discharge, the patient again visited the hospital for removal of stitches. The patient in May 2002  was diagnosed with III degree of Carcinoma, and this led the complainants allege negligence in diagnosis and treatment
The complaint was filed under Section 12 of the Consumer Protection Act, 1986. It was alleged that the patient died due to utter medical negligence on their part in conducting a proper diagnosis of his disease in time.
It alleged that-
There was Delay in admitting the patient, was malafide, which proved fatal
No CT Scan was conducted prior to the first surgery, thus warranting second surgery within 10 days of the first surgery
Discharge of patient on 07.01.2002 in un-dischargeable condition
Harassing the patient by way of calling again and again for removal of stitches.
The lapses on the part of OPs dragged the patient in III degree of Carcinoma on rd 22.05.2002.
The forum then went through the reply given by treating doctor and the hospital.
The doctor and the hospital in their response narrated that the patient had come with complaint of recurrent pain in the right flank, and as per IVP x-rays which the patient was already carrying, he was diagnosed as a case of Staghorn Calculus in right kidney with poor function. Relevant investigation including urine routine & microscopy and culture were advised.
It was further stated that as soon as urine culture report arrived the appropriate sensitivity antibiotic Tab Zanocin was started and recommended to be taken initially for 10 days to preoperatively bring the infection under control. Surgery on Staghorn calculus patients with uncontrolled infection is stated to be hazardous in view of septic complications which they tend to suffer during and after the operation. It is also stated that a pre-anaesthesia check up was required and was done by the senior most and experienced anaesthetist Dr Kumara who sought Cardiologist's advice and evaluation before considering the patient fit for anaesthesia.
Upon evaluation Dr Jain, Consultant Cardiologist found heart abnormality with a history of positive TM test that needed further evaluation by Stress Echo Cardiography, which was within normal and then clearance for surgery was given.
It is further stated the after admission on 17.12.2001 the patient was prepared for surgery by giving antibiotics to keep infection under control, two transfusions to control anaemia, one each on 18 and 19 December and ensuring fitness from Cardiac point of view. It is stated in view thereof the question of delay and neglect in treatment does not arise. Further, it was stated that after removal of stone the mucosa (the inner lining) of the kidney pelvis appeared to be unhealthy and swollen and accordingly OP decided to take biopsy to see the nature of abnormality. It was also stated that CT Scan is not a part of regular and routine work up of patients with Stag horn stone disease and therefore not done as there was no specific indication of cancer disease at the time of admission.
The respondents informed that the disease of carcinoma was detected for the first time on 24.12.2001 when renal pelvis tissue report was received. It is vehemently disputed that there was any delay or negligence in treatment of the patient by the OPs. Treatment is stated to have been carried out by competent medical persons as per standard medical procedure.
The lower forum held that there was negligence on the part of the OPs as they failed to check carcinoma before first surgery. However, the doctors appealed against the decision and the forum relied on the expert opinion from the Rajiv Gandhi Cancer Institute
As per the expert opinion, the patient came to the OP Hospital with incidentally detected right renal calculi, with pus in urine i.e. pyuria and fever for last one month which are suggestive of urinary tract infection with renal stone disease not of malignancy . At the Hospital, patient had got ultrasound (USG), intravenous pyelogram (IVP), and DTPA renogram done, which is standard and complete preoperative investigation for any rental stone disease. It is also reported that USG abdomen and IVP did not have any suspicious finding for tumor . Further, it is mentioned that CTET abdomen is not a part of routine work up for renal stone disease. It is opined that treating surgeon followed evidence-based practice, to treat urine infection first before going for extended pyelolithotomy and that treating physician took right decision for extended pyelolithotomy instead of going for nephrectomy as first surgery, because split function of right kidney was 21.39% and that split function less than 15% would have made this patient a candidate for nephrectomy.
The forum went through the literature of the case and the forum dismissed the complaint.  It stated,
In in the instant case, it can be seen that there is no evidence to conclude that the Respondents did not have the necessary qualifications or that they did not exercise reasonable competence and skills in dealing with the case. Complaint is accordingly dismissed.
2 comment(s) on Consumer forum junks complaint of medical negligence against Ganga Ram Hospital