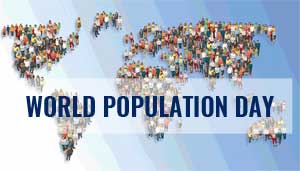 New Delhi: About 21.3 per cent of eligible couples in the country have unmet needs for family planning, the Indian Medical Association said.
On the occasion of the World Population Day, the medical body said the Indian national family planning programme began in the early 1950s and has seen success over the period.
However, there are still challenges such as those of access, choice, gender, equity and quality when it comes to family planning methods, it said in a statement.
According to Vision Family Planning 2020, access to family planning methods can avert 2.39 crore births and 42,000 maternal deaths by 2020.
"People need to be aware about the varied and effective contraception choices that are at their disposal today," IMA National President, Dr K K Aggarwal said.
According to the National Family Health Survey (NFHS-4), the current use of family planning methods among married women (15 to 49 years) is 47.8 per cent.
The IMA said it has also joined hands with 242 medical societies led by the Federation of Obstetric and Gynaecological Societies of India to educate people about misconceptions on contraceptives and create awareness on safe family planning methods.
In a joint statement, FOGSI president Dr Rishma Dhillon Pai and Secretary General Dr Hrishikesh D Pai said that due to unmet contraceptive needs, over 7,00,000 abortions were recorded in 2015.
0 comment(s) on Contraceptive needs of country's 21.3 percent eligible couples unmet: IMA