Controversy after IGIMS doctors shift base to Health Minister's residence in Bihar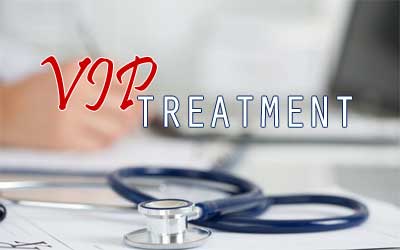 Patna: Bihar Health Minister Tej Pratap Yadav and Rashtriya Janata Dal (RJD) supremo Lalu Prasad Yadav found themselves embroiled in yet another controversy when it was revealed that three doctors were deputed from the Indira Gandhi Institute of Medical Sciences (IGIMS) hospital at their residence for over a week because "someone" in the former's family had fever.
Clarifying the issue, IGIMS medical superintendent Prabhat Kumar Sinha said that the doctors were sent on an official order, adding as the health minister and chairman of the institute, Tej Pratap "will get the preference."
He further said that none of the doctors and nurses were static there for full time and there were shifts in the morning and evening.
"For common people as well, our doctors are sent at their doorstep. IGIMS doctors are always sent to places if needed. If we do any work, it's on the basis of information. So when we got the information regarding this issue, we sent our doctors there," Sinha added.
He said that Tej Pratap is the health minister and an order by him cannot be denied.
"The IGIMS is an autonomous institution and the Chairman of the board of Governor is the health minister. If someone is sick we need to treat that person, it's a basic human approach. The order was not on the name of Lalu Prasad Yadav," Sinha asserted.
He said that they cannot disclose the identity of the sick person as it's "an ethical issue."
"Someone was seriously ill, therefore the team was sent. I cannot say it was Lalu Prasad Yadav as I wasn't present there. We haven't done anything wrong. Treating a person is not wrong in any manner," Sinha added.
Earlier yesterday, Tej Pratap Yadav had deputed three doctors and two nurses at his residence for over a week because someone in his family had fever.
The medical team was deputed at Lalu Yadav's residence from May 31 to June 8.
Rumours are now being raised over Tej Pratap's decision to deploy government doctors to look after his father.