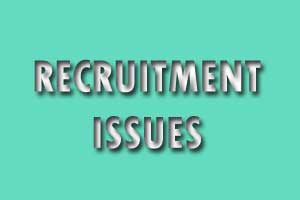 Faridkot: A controversy has sparked in Punjab after the State Medical Education Department initiated the recruitment process where it claimed few doctors to be ineligible for faculty posts.
According to a recent media report, the department started the process of recruitment to hire 100 senior doctors and medical faculty for three government colleges in the state. The department issued the eligibility for the posts of professor, associate professor and an assistant professor wherein the candidates needed to hold at least three-years experience from recognized PG medical college.
30 doctors in Faridkot's Guru Gobind Singh Medical College and Hospital, who intended to apply for the respective posts, were considered ineligible for the post.
................................ Advertisement ................................
According to the MCI clause, an institute gets recognised as a PG medical college only when it offers PG medical courses for 6 consecutive years. Guru Gobind Singh Medical College started imparting education for PG medical courses only 5 years ago and it needs 1 more year to get recognised by the MCI as a PG medical institute. Therefore these 30 doctors working there were considered as ineligible.
Read Also: Telangana: 919 Specialists Appointed but Doctor Alleges Recruitment Process is Farce
................................ Advertisement ................................
Aggrieved, the doctors, then, wrote to the Chief Minister, Health Minister and Secretary, Medical Education Department, to change Punjab Medical Education Services (PMES) Rules, 2016, alleging these were arbitrary and clashed with the rules of many institutes, including PGIMER, Chandigarh, and AIIMS, New Delhi, reports the Tribune.
The doctors alleged that these institutes considered their teaching experience in any recognized medical college, not just in the recognized PG medical college. The doctors further pointed out that even the MCI, considers the teaching experience in any recognised medical college as valid and nowhere has it been mentioned that PG medical college experience is mandatory.
They alleged that the Department of Medical Education in the state was using its amended rules, considering only those who have teaching experience in a PG medical institution.This was against natural justice, they feel.
Secretary, Medical Education Department assured that the department would look into the demand of the doctors.
Author Details
Shagufta Joined Medical Dialogues has been associated as Editor for Education Medical Dialogues since the year 2018.  She is a graduate from Delhi University. She can be contacted at editorial@medicaldialogues.in Contact no. 011-43720751
................................ Advertisement ................................
0 comment(s) on Controversy: Punjab Medical College doctors protest against new recruitment rules