Corruption at Safdarjung Hospital SR Recruitments?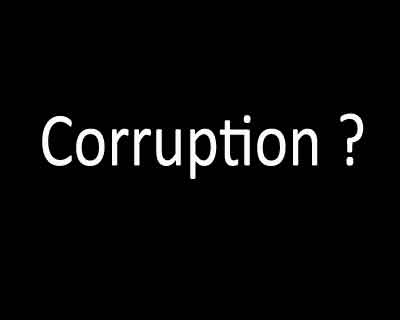 New Delhi: In a recent case of alleged corruption at Delhi's premier Safdarjung Hospital, the main body of resident doctors in the capital has alleged that the hospital administration has violated the Health Ministry's norms of the selection process for the post of senior resident doctors. The hospital has appointed over 100 senior residents directly through an interview and not written examination as stipulated, breaking a number of norms of recruitment.
In a letter addressed to the medical superintendent dated September 8, the Union health ministry had also asked the hospital to follow the process of written examination for the selection of senior resident doctors.
According to the norms of the hiring of senior resident doctors and assistant professors, a written examination is compulsory. Moreover, the hospital is required to inform the aspirants about the recruitment through a notice atleast 15 days before the process.
"The hospital should follow the method of written examination for the selection of senior residents. This is in line with the practice being followed in the selection of senior residents in Safdarjung as well as other central government hospitals in the past," the letter stated.
The Federation of Resident Doctors Association (FORDA), the main association of resident doctors in the capital, alleged that despite getting the Ministry order well on time, the hospital administration ignored it and directly recruited senior residents through an interview on September 11.
The FORDA also alleged that the administration violated the 40-year age limit, set by the health ministry for recruitment of senior residents, by reducing it to 33 years.
"We demand that the health ministry conducts an inquiry into the matter. There is a huge corruption going on in the recruitment of senior resident doctors and assistant professors," FORDA president Vivek Chouksey alleged.
Responding to the allegations Dr AK Rai, MS of the hospital said that the hospital had already made the arrangements before they received the letter on September 9 and it was difficult to arrange a written examination at that stage.
"We received the letter on September 9 though its dated September 8. Also, it was pre-decided to have the interviews only. Also, there was a protest by the Resident Doctor's Association. I spoke to the Ministry and they gave me the permission," Rai told the newswire agency IANS.
Earlier, Rai had said that FORDA should come up with proof if it felt there was corruption in the recruitment process.
It is reported that FORDA has now written to the Prime Minister as well as the Health minister, seeking their intervention and demanding an inquiry in the matter.
"The process of recruitment was made in a way that it benefitted only a particular group of individuals. The interview was held without any written examination. This clearly violates the instructions given by Ministry of Health and Family Welfare," stated the letter to the prime minister.