Could patient engagement be the missing key to growing your clinical practice?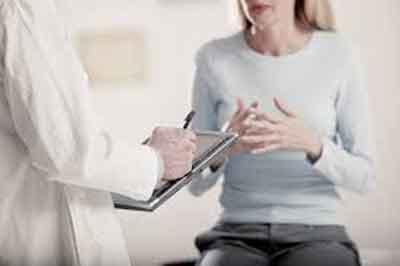 The Medical Council of India has pegged the total number of licensed medical practitioners in the country to be around 10 lakh, out of which around 9 lakh are actively practicing modern medicine. With a total patient population of about 125 crore, this means that 1 doctor is available for every 1,400 patients. This ratio is lower in urban cities and towns while goes up to 1,700 to 1,800 patients per doctor in rural areas. What we can clearly infer from these numbers is:


Time available per patient is significantly below the recommended amount by the Indian Medical Association, which is around 20 minutes per patient


Adequate medical attention may not be easily available for all patients


The quality of care may be compromised in several situations


There are several opportunities for unburdening medical practitioners by cutting out "artificial" cases and introducing remote monitoring of patients


Disease burden requires both immediate attention and the introduction of technological interventions


Most patients today, show concern about their health either when they encounter an affliction or are sitting in the doctor's office. This trend is worrisome, and leads to significant losses both on the sides of the patient and the medical practitioner. For the patient, this leads to lower clinical outcomes, higher medical expenditure, and both mental and physical discomfort. For the practitioner, however, it directly impacts their practice, from lowering quality of care being imparted to a high patient burden and lowering of revenues.
Research undertaken by renowned healthcare institutions in several countries found that one key differentiator often regulated clinical outcomes – Patient engagement. Patient engagement is defined as a concept that combines a patient's knowledge, skills, ability and willingness to manage his own health and care with interventions designed to increase activation and promote positive patient behavior. In simpler terms, providers can have a greater role to play in empowering patients to be engaged in their own health. Engaged patients who are involved as decision makers in their own care tend to be healthier and have better outcomes. The simplest and most engaging method to involve patients can be through information sharing – from adequate knowledge about their disease conditions to the medicines being prescribed to them, and from prior information about their scheduled health activities to providing them with a direct communication channel with their prescribers.
Information technology can act as a great enabler in this process of information sharing. Software tools, including mobile applications and patient management portals, used by both patients and providers, could add value in improving patient engagement. These tools today have the ability to work on a multitude of platforms and provide a host of features that could aid providers, ranging from generation of digital prescriptions, scheduling follow-ups, tracking essential patient parameters, storage of health records and much more. On the patient side, engagement can be established through reminders for medications, follow-ups, vaccinations etc. while providing a platform for them to communicate with their providers directly. Also, targeted content based on the disease and health conditions of the patients could be pushed to him, to aid in effective navigation of the treatment protocol. Although these patient portals require investment and a behavioral change in the way systems operate in established healthcare institutions, but research has shown that the investments pay off in the longer run. Some of the key benefits of these portals as seen by multiple healthcare players include increased patient loyalty and higher patient retention, unburdening of hospital and clinic staff, improvement in tracking payments and bills, and improved patient health outcomes. All of the above have a direct impact on the functioning of the provider establishment and can lead to huge gains for the same.
With rising competition, the introduction of technology in various aspects of health and daily life, providers seek ways to stand out from the rest. Doctors too, seek interventions that could free up the time that is spent in nonessential activities, while ensuring a regular in-flow of actual patients. Direct and indirect engagement, through technology and patient portals, could be the next step in providing quality care to patients in the healthcare ecosystems.
The author, Kunal Kishore Dhawan is a Co-founder and CEO of Navia Life Care, a health technology company building customized software solutions to improve health outcomes in patients.