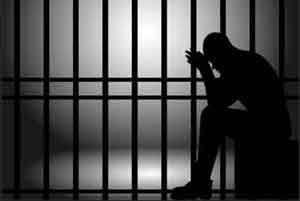 DEHRADUN: In a strong act of Justice, the Chief Judicial Magistrate (CJM) court in Dehradun had pronounced 5 years of rigorous imprisonment and a fine of 21,000 on a quack who had been practicing in the area, claiming himself to be an epilepsy expert.
The quack, one Rajesh Kumar Gupta, who ran Neeraj Clinic in Rishikesh, was indeed one of the popular " doctors"  in the area. He had numerous pictures with prominent people and heavily advertised practice, including daily articles that aimed to prove him as an Epilepsy Expert. However, he did not escape the wrath of the local Indian Medical Association branch, who taking cognizance of his extravagant advertisements, investigated his claim, only to finally declare him as a quack in the year 2000.
Despite this, the man continued to practice, only to be finally arrrested in 2014, when a canadian patient of his, complained to the state government that he was 'dubious' and was allegedly giving medicines laced with sedatives. HT reports that he went underground but was arrested soon after in Dehradun
Such was his clout that that when the police tried to arrest him people of Rishikesh protested and an angry crowd managed to free him. He was later arrested and now the CJM on wednesday finally found him guilty under section 224 (resistance or obstruction by a person to his lawful apprehension), section 420 (cheating) of IPC and section 7 of The Drugs and Magic Remedies (Objectionable Advertisements) Act 1954, reports TOI.
The court also convicted 14 others and sentenced then to one-year jail term for helping Gupta flee from the police in 2014. Gupta is now at the Dehradun district jail in Suddhowala. But the others managed to secure bail, reports HT.
2 comment(s) on Court pronounces 5 year jail-time, Rs 21,000 fine for a Quack