Creation of Indian Medical Service Cadre: Doctors waiting for Centre, Centre Waiting for states response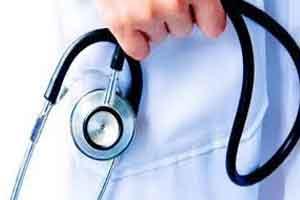 New Delhi: The much awaited demand of the medical fraternity  to have a separate all India Cadre for medical personnel, similar to that as IAS and IPS, may have to wait much longer as the centre has forwarded the proposal to the various state governments for their reply. Only 6 six states till now have responded to the proposal with their views, the Minister of State for Health, Shri Ashwini Kumar Choubey informed the parliament.
The minister was responding to the question recently raised in Lok Sabha, asking whether the Government proposes to create Indian Medical Services as separate cadre to attract talented and eminent doctors in the Government health sector and if so, the details and present status thereof
The minister informed that the Ministry of Health and Family Welfare referred the matter of creation of All India Medical Service to a Committee constituted for Cadre Review of the Central Health Service (CHS) to examine, among others, the need for creation of an All India Medical Service.
Following the recommendation of Cadre Review Committee, the Ministry has requested all States/UTs to offer their views on the proposal of creation of All India Medical Services so that the Ministry could firm up its proposal.
The comments of 06 States, viz Andhra Pradesh, Madhya Pradesh, Kerala, Sikkim, Goa and Mizoram and 02 Union Territories, viz Dadra & Nagar Haveli and Andaman and Nicobar Islands have been received so far. While the Governments of Goa, Mizoram, Andaman & Nicobar Administration and UT of Dadra & Nagar Haveli have supported the proposal, the Kerala and Sikkim Governments have not supported the proposal. The Government of Andhra Pradesh has requested to come up with a comprehensive proposal incorporating the best practices in other countries for addressing the manpower needs in the two sectors of health services and medical services, the minister added.
Creation of a separate Cadre has been longstanding demand of government doctors, going back to the year 1977. After being in Limbo for the past 4 decades, it seems that the proposal is finally moving forward at the government's end. However, further development is only dependent on the responses of the respective state governments.
What is IMS Cadre
The Proposal put forward is to create a common All India Medical Service Cadre similar to that  to that as IAS and IPS, to administer all medical personnel working in the government setup across the country. Currently, at the policy making level, bureaucrats handle the administrative issues of highly technical branch of health.
At various facility levels , clinicians are given the additional task of facility management.
The  creation of separate cadre of Indian Medical Services will lead to better administration of healthcare services. Doctors have pointed out that currently there is a technical gap between planning, execution and followup of specialized services and general services in the government. For instance, an IAS may be a good administrator but may not understand the intricacies of the healthcare sector. Similarly, a doctor may be excellent in his clinical practice, but not be as good as an administrator. IMS will create a special breed of administrators that specialize in healthcare, leading to better management and innovation
Read Also: All India Medical Service Cadre: Centre asks for States Opinion