Can Passive Leg Raising During CPR Improve Outcomes In out-of-hospital cardiac arrest?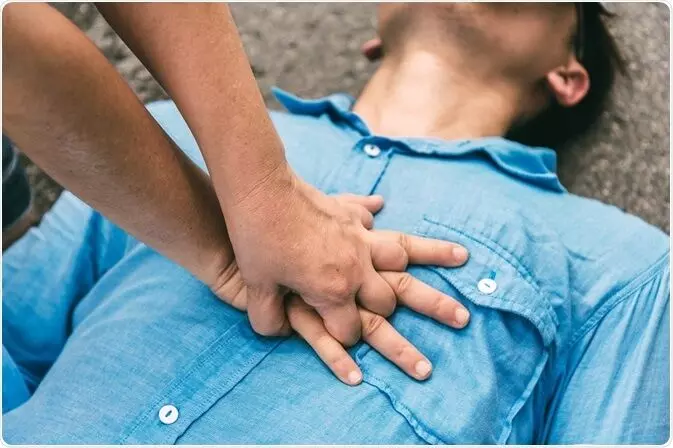 Clinical outcomes and safety of passive leg raising in out-of-hospital cardiac arrest: a randomized controlled triaCourtesy by Youcef Azeli et al. Critical CareDespite the efforts made in the last 2 decades, survival of out-of-hospital cardiac arrest (OHCA) hardly reaches 10%. In early CPR guidelines, passive leg raising (PLR) was considered to be a maneuver that could promote venous return and increase artificial circulation during chest compressions. In 1992, this statement was removed due to a lack of evidence. However, a recent study found that PLR during CPR did not improve survival to hospital discharge or discharge with good neurological outcomes. The research has been published in the journal Critical Care on May 25, 2021.

In recent years, there has been growing concern about the safety of various interventions performed by emergency teams during resuscitation. The outcomes of PLR during CPR remain controversial. There are no data about the safety of PLR during CPR, and the beneficial effect of PLR performed during CPR is still unknown. Therefore, Dr Youcef Azeli and his team conducted a study to determine the effectiveness and safety of PLR during CPR in out-of-hospital cardiac arrest.
It was a prospective, randomized, controlled interventional trial of 588 adults who had out-of-hospital CPR. Among 588 patients, 301 were treated with PLR and 287 were in a flat position during CPR. The primary outcome assessed was survival to hospital discharge with good neurological outcome defined as cerebral performance category (CPC 1–2). The safety outcomes assessed were the presence of pulmonary complications on the first chest X-rays, brain edema on the computerized tomography (CT) in survivors and brain and lungs weights from autopsies in non-survivors.
Key findings of the study were:
At hospital discharge, the researchers noted that 3.3% in the PLR group and 3.5% in the control group were alive with CPC 1–2 (OR 0.9).
They found no significant differences in survival at hospital admission in all patients (OR 1.0) and among patients with an initial shockable rhythm (OR 1.7).
They also found no differences in pulmonary complication rates in chest X-rays [7 (25.9%) vs 5 (17.9%)] and brain edema on CT [5 (29.4%) vs 10 (32.6%)].
Among 106 non-surviors, they found no differences in lung weight [1223 mg vs 1239 mg] or brain weight [1352 mg vs 1380 mg].
The authors concluded, "In this trial, PLR during CPR did not improve survival to hospital discharge with CPC 1–2. No evidence of adverse effects has been found."
For further information:
https://ccforum.biomedcentral.com/articles/10.1186/s13054-021-03593-7
Article Source :
Critical Care