Early tracheostomy non-inferior to late tracheostomy in COVID 19 patients: JAMA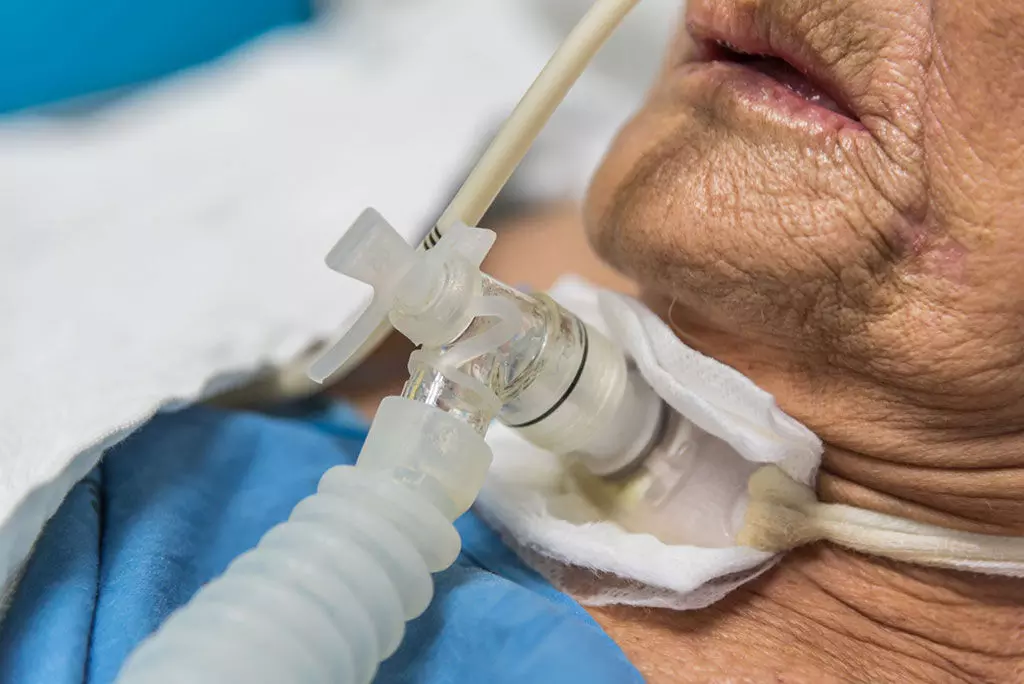 A recent study suggests that in patients with COVID-19, early tracheostomy is non-inferior to late tracheostomy and may be associated with improvement in some outcomes. It also suggests that early tracheostomy did not contribute to increased infections of clinicians. The study details were published in the JAMA Otolaryngology-Head & Neck Surgery on December 17, 2020.

Within the first weeks of the pandemic, at least 7 sets of guidelines emerged from academic journals in otolaryngology, anesthesia, and thoracic surgery, rooted in expert consensus and opinion. Most recommended delaying or avoiding tracheostomy to minimize the risk of infection to clinicians and because the pulmonary manifestations and clinical trajectory of the disease, and therefore the anticipated benefit of tracheostomy, were unclear. Multiple consensus guidelines recommend avoiding or delaying tracheostomy, without evidence to indicate anticipated improvement in outcomes as a result. For this purpose, a multidisciplinary team of surgeons from NYU Langone Health, New York began to identify patients who would benefit from earlier tracheostomy and assessed the outcomes from an early tracheostomy in the airway management of patients with COVID-19 requiring mechanical ventilation.
It was a retrospective medical records review study of 148 patients (120 men and 28 women) with reverse transcriptase-polymerase chain reaction–confirmed COVID-19 requiring mechanical ventilation at a single tertiary-care medical center in New York City from March 1 to May 7, 2020. Surgeons performed open or percutaneous tracheostomy at the bedside in ICU. The major outcomes assessed were:
♦Time from symptom onset to (1) endotracheal intubation, (2) tracheostomy;
♦Time from endotracheal intubation to tracheostomy;
♦Time from tracheostomy to (1) tracheostomy tube downsizing, (2) decannulation and
♦Total time on mechanical ventilation; and a total length of stay.
Key findings of the study were:
♦Researchers found the mean-time from symptom onset to intubation was 10.57 days; from symptom onset to tracheostomy, it was nearly 22.8 days; and from endotracheal intubation to tracheostomy, it was 12.23 days.
♦They noted the mean-time for discontinuation of mechanical ventilation was nearly 33.5days; from tracheostomy to first downsize, it took around 23 days; and from tracheostomy to decannulation, it was 30.16 days.
♦They also noted the mean length of hospital stay for all patients was around 51.3 days.
♦They found the timing of tracheostomy was significantly associated with length of stay. They observed median length of stay was 40 days in those who underwent early tracheostomy (within 10 days of endotracheal intubation) and 49 days in those who underwent late tracheostomy.
♦Upon analysis using a competing risks model with death as the competing risk, they found the late tracheostomy group was 16% less likely to discontinue mechanical ventilation.
♦They also found none of the three pulmonologists who performed tracheostomy at the facility contracted COVID-19. Of the larger otolaryngology staff of 35 at the facility, 6 contracted COVID-19 but had not performed tracheostomies before becoming infected.
The authors concluded, "These data demonstrate that with a thoughtful selection of patients, there is no countervailing evidence to recommend categorically delaying tracheostomy in this patient population. When aligned with emerging evidence about the timeline of infectivity of SARS-CoV-2, thoughtful selection of patients can optimize outcomes from tracheostomy while keeping safe the clinicians who are committed to their care".
For further information:
https://jamanetwork.com/journals/jamaotolaryngology/fullarticle/2774263?guestAccessKey=f77879b7-a115-4229-b5b7-f1d1a17fa911&utm_source=For_The_Media&utm_medium=referral&utm_campaign=ftm_links&utm_content=tfl&utm_term=121720
Article Source :
JAMA Otolaryngology-Head & Neck SurgeryJAMA Otolaryngology-Head & Neck Surgery