Invitro study shows a promising novel drug for sepsis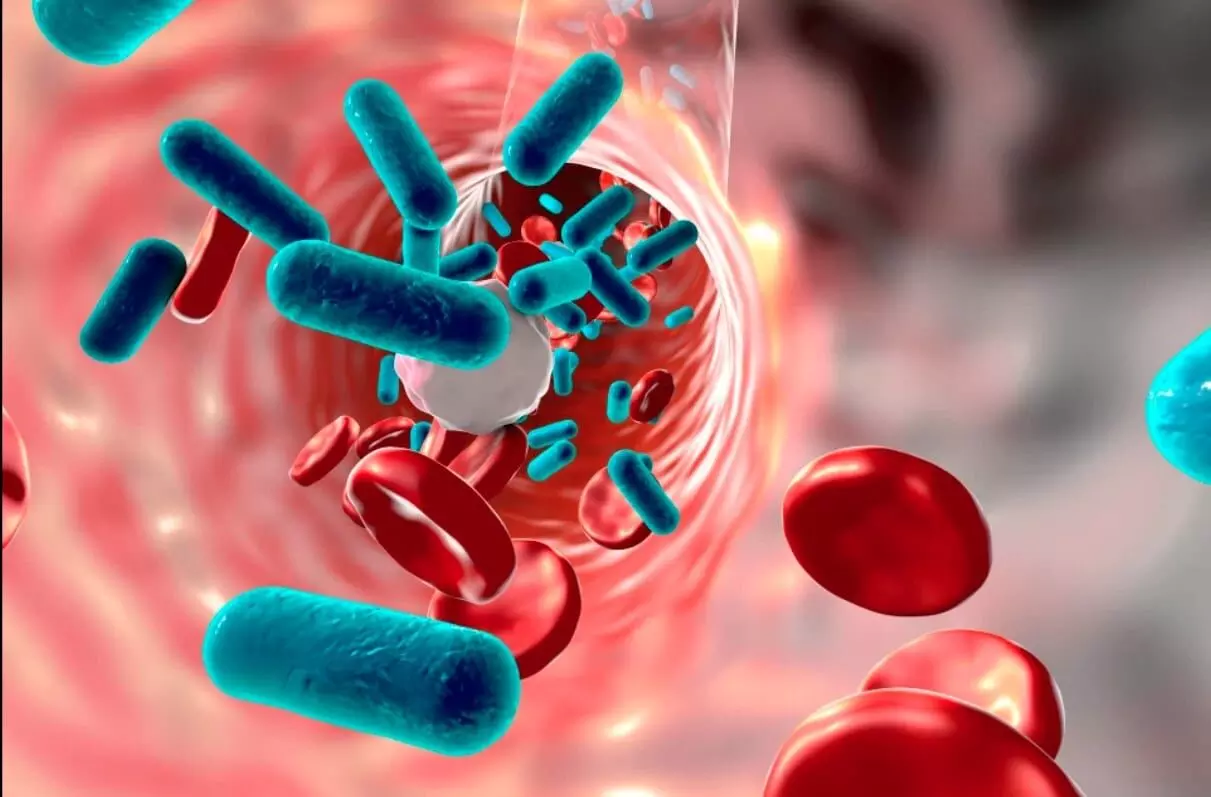 Sepsis is a dangerous, often fatal response, to many infections including COVID-19. A recent Invitro study reports suggest a non-toxic SPA (small polyanions) such as CBS, mCBS, and MTS (mol. wt. ~0.9–1.4 kDa) effectively inhibits both NET-bound and free histone mediated pathologies. The research has been published in the journal Nature Communications on December 16, 2020.

Histones package DNA into nucleosomes within cell nuclei and regulate gene expression via their N-terminal tails. An additional totally different role of histones occurs in innate immunity where neutrophils, following activation by pathogens, platelet signalling, or extensive tissue injury, extrude chromatin as complex extracellular networks, called neutrophil extracellular traps (NETs), that capture and kill bacteria. NETs and their histones are also major mediators of several vascular pathologies, such as atherosclerosis, ischemia-reperfusion injury (IRI), deep-vein thrombosis (DVT) and stroke. A recent study in COVID-19 patients also correlated serum NET levels with the severity of the respiratory disease. Furthermore, it appears that NETs and associated histones play a role in autoimmune diseases and even in the development of gallstones. Thus, NETs are referred to as a two-edged sword, controlling infections and resolving inflammation, but at the same time having profound pathological effects. These findings suggest a need for drugs that neutralize the damaging effects of extracellular histones, either DNA free or NET associated, without impeding the beneficial effects of neutrophils and NETs. For this purpose, researchers developed a drug based on the hypothesis that, since histones are highly cationic, small polyanionic molecules that generally have a favorable safety profile, should interact electrostatically with free histones and NETs and neutralize their pathological effects. ANU Professor Christopher Parish and his team have been working on the drug for more than 10 years, with the drug being developed from compounds originally designed to fight cancer.
"We have spent 10 years developing this drug to treat sepsis and although not planned, we predict it may have some activity against COVID-19," Professor Parish said in an interview.
Upon Invitro study, the researchers noted the SPAs inhibitory action on cytotoxic, platelet-activating and erythrocyte-damaging effects of histones, mechanistic studies revealing that SPAs block disruption of lipid-bilayers by histones.

On Invivo study, they found SPAs significantly inhibited sepsis, deep-vein thrombosis, and cardiac and tissue-flap models of ischemia-reperfusion injury (IRI). However, their capacity to neutralize NET-bound versus free histones were different.
Analysis of sera from sepsis and cardiac IRI patients supported these differential findings. Upon further analysis, they found this effect was likely due to the ability of certain SPAs to displace histones from NETs, thus destabilising the structure.
The authors noted, " this study provides proof-of-principal data in animals that SPAs are able to inhibit histone-mediated and NET-associated disease states, notably sepsis, cardiac, and skin flap IRI and DVT".
They further added, "It should be noted, however, that in sepsis our SPAs do not inhibit the early, "cytokine storm," stage of the disease but appear to protect against multiple organ failure".
Further clinical trials with mCBS are undergoing and the authors said, "It is hoped that mCBS clinical trials will yield positive results that will underpin the future use of SPAs to treat a wide range of extracellular histone-dependent syndromes, including potentially COVID-19".
For further information:
https://www.nature.com/articles/s41467-020-20231-y#Sec11
Article Source :
Nature Communications