Perspective: Managing COVID 19 ratifies the need for Palliative Care in medical curriculum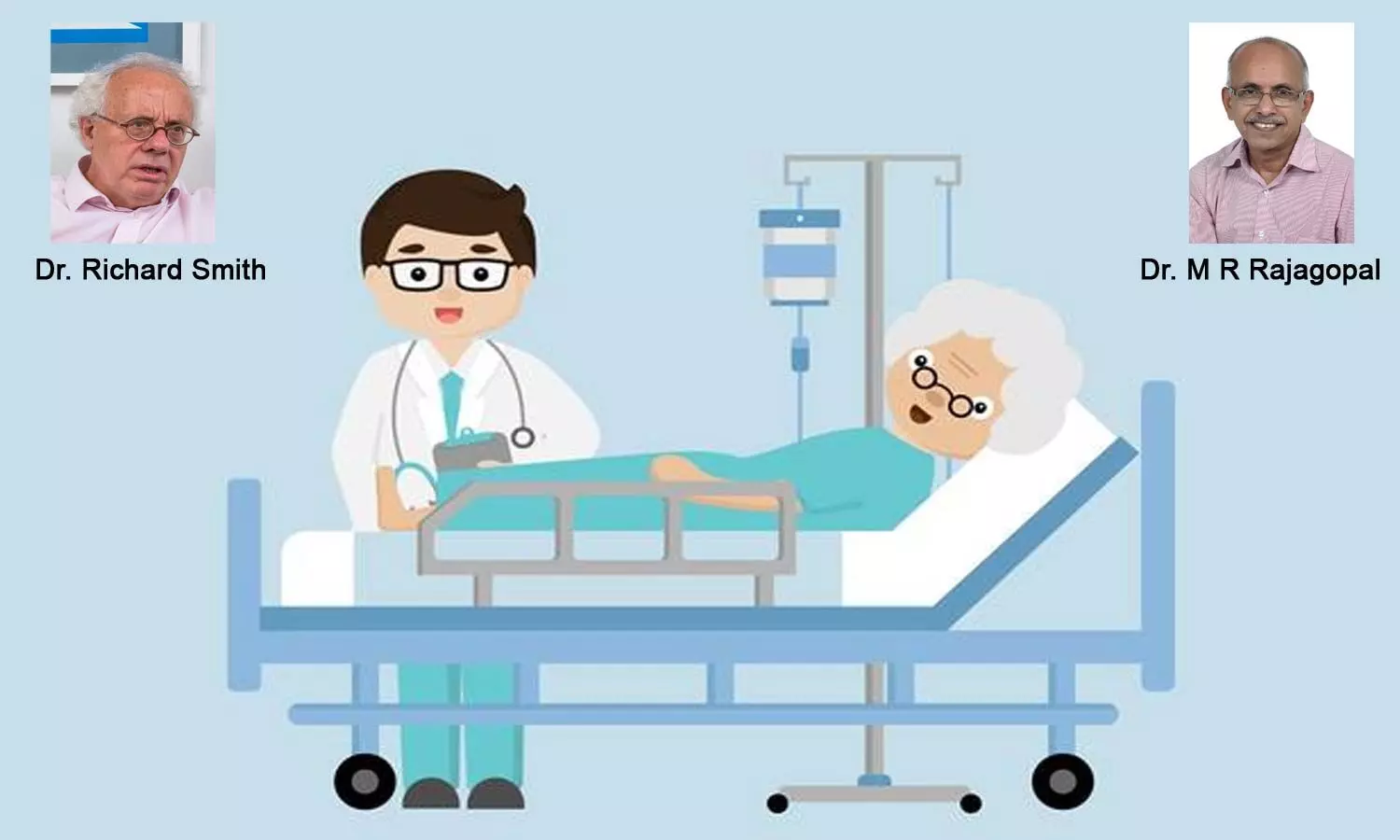 The following article has been jointly contributed by Dr M R Rajagopal, founder Pallium India and Richard Smith
What is the duty of care of a doctor when treating someone with COVID-19? The adage advised by the Indian Council of Medical Research (ICMR) states that a "doctor's duty is to mitigate suffering. It is to cure sometimes, to relieve often and to comfort always. There exists no exception to this rule." In the present circumstance of the pandemic, does it still hold true?
The study of patients with COVID-19 treated in 12 New York hospitals in which out of 320 patients in whom treatment had come to a logical conclusion with either discharge from the hospital or death, 88.1% had died. Their recommendation is for a triage team evaluating patients regarding possible chance of success of the treatment, and aggressive life support measures for those with a fair chance of success. Those with a low chance of healthy survival should be offered counselling and palliative care.
Essentially, this means that all COVID-treating doctors should have education in the essentials of palliative care as well as access to opioids for control of symptoms including breathlessness.
Whether it is a pandemic or any other health issue like cancer or the frailty of old age, all dying people need not be and should not be subjected to artificial ventilation of the lungs. Covid-19 should prompt us to rethink human mortality.
It would be right for the health system to accept that death is inevitable to every human being. It is pointless to stretch out the dying process into days, weeks, or months against the wish of the person; it would only prolong the physical and emotional agony. At the end of life, a person should be at peace and offered as much dignity and comfort as possible, but intensive care units are not able to offer them the comfort or dignity.
We must accept the reality that some with COVID-19, particularly older people with comorbidities, will die. When doctors are reasonably certain that aggressive life support measures are likely to be futile, they should offer palliative care instead—compassionate care aimed at physical, social, and mental wellbeing. Such wellbeing, not only survival, should also be the aim of healthcare.
There is also an ethical issue that involves distributive justice. If doctors use a scarcely available ventilator on a frail elderly patient with comorbidities with poor chance of survival, a young person who could survive after treatment on a ventilator will be denied it. To give priority to the young with a high chance of healthy survival is not ageism but good healthcare.
Some countries are already practising a three-step action plan: A triage of all patients by a team other than the treating team. They evaluate patients regarding possible chance of success of the treatment. Those who have good chances of healthy survival are offered aggressive life support measures. Those with a low chance of healthy survival are offered palliative care.
This means that a counsellor provides unbiased information to the patients and their families with compassion and honesty. They must assure the patients and their families that all that is medically necessary and appropriate will be provided for them.
But this warrants training in palliative care for COVID-treating doctors and nurses in control of symptoms like pain, breathlessness, delirium and agitation, and in end-of-life care. The course should also cover basic principles of communication which are not yet taught to most nursing and medical students in low and middle income countries. Online training should be effective in conveying the essentials.
Of course, once trained, these doctors and nurses should have access to essential medicines including opioids like morphine. Often what prevents their access is not cost, but regulatory barriers. It makes no sense to do everything possible to procure ventilators, and neglect providing training in palliative care and access to opioids.
The article titled- The arrival of covid-19 in low and middle-income countries should promote training in palliative care first appeared on -
https://blogs.bmj.com/bmj/2020/04/28/the-arrival-of-covid-19-in-low-and-middle-income-countries-should-promote-training-in-palliative-care/
Dr M R Rajagopal is an anaesthetist, intensive care doctor, palliative care physician, founder chairman of Pallium India, a palliative care non-governmental organisation based in Kerala, and a member of the Lancet Commission on the Value of Death.
Dr Richard Smith is a former editor of the BMJ and chair of the Lancet Commission on the Value of Death