Cuba, US sign cooperation agreement on cancer research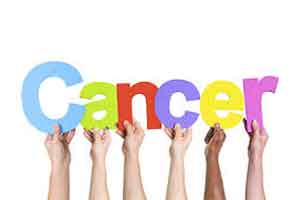 Havana : Cuba and the US have signed an agreement to cooperate on cancer research, authorities said.
Signed by US Secretary of Health and Human Services Sylvia Burwell and Cuban Minister of Health Roberto Morales, the memorandum of understanding (MoU) involves implementation of joint research projects, meetings, and workshops related to cancer control, in a bid to promote their exchange of information and best practices on the matter, Xinhua news agency reported.
This agreement on cancer research and control is very important because we know it is a big issue in both countries and we are excited to work together to make progress in this field," said Burwell after signing the accord.
The document will allow both countries to work jointly on the detection and treatment of cancer as well as learning from each other' s experiences in different environments.
She also expressed willingness to cooperate with the Cuban side on cancer prevention.
"We know that this disease is a factor that causes lots of deaths in Cuba and in the US and it's our firm conviction to work along Cuban institutions," she added.
Meanwhile, Morales said the agreement was a new step within the framework of an accord signed in June in which both nations agreed to exchange information on different topics in the health sector.
The Cuban health official, while highlighting the importance of the deal, noted that the US economic embargo on the island still weighed on burgeoning Havana-Washington cooperation.