DCGI takes the initiative to formulate guidelines for e-pharma sector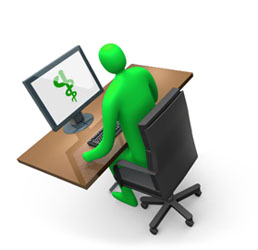 Taking stock of the growing e-pharma sector, the Central Drugs Standard Control Organisation has promised to optimize this development by taking the initiative of setting new guidelines to monitor the hustle in the e-commerce marketplace.  At present, the regulatory act (The Drugs and Cosmetics Act)  does not have any guidelines for e-commerce players in the pharma sector.

Reemphasizing the need to efficiently regulate the e-pharma sector, a senior representative from the central drug organisation has implied that the government is looking at spending and investing 1000 crore for drug regulation in general. As a part of this broader initiative, the guidelines for e-pharmacy will also be formulated soon.

On the sidelines of the 30th annual conference of Indian Pharmacy Graduates' Association (IPGA)  in New Delhi on October 31, Drug Controller General of India (DCGI) Dr. G.N. Singh said the guidelines for e-pharmacy will come within three months, as reported by a website.

"The guidelines will check efficaciously the use of technology as safety of patient, quality of drugs and robust supply chain are prerequisites for DGCI," he added.

Speaking as a chief guest at the conference, Dr GN Singh said that the advent of technology has ensured the entry of e-commerce industry in the healthcare space in the form of e-pharmacy.

DCGI said, "Around Rs 850 crore will be spent on regulatory structures in the states and the rest on the central regulator. We will use the money for capacity building, opening new offices across the country and upgrading existing facilities. The number of regulatory personnel will rise dramatically. We will double it in the next two years and keep doubling every three years. Given the size of the country, we need at least 10,000 to 12,000 people."

India is already known as the pharmacy of the world. But the country needs to train people and keep improving their skills continuously, he said.