DCGI tightens its control over online pharmacies- imposes temporary ban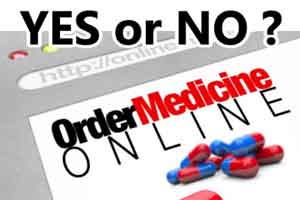 Furthering its stance on controlling the functioning of online pharmacies in the country , Drug Controller General of india (DGCI) has placed a Temporary Ban over the online sale of drugs. This ban will be effective till proper legal mechanism is put in place for online pharmacies and in particular till a subcommittee under the chairmanship of Dr. Harshdeep Kamble, commissioner, FDA, Maharashtra submits its report.

AS stated in the order sent to all state administrations, DCGI has requested them to put a strict vigil on online sale of medicines and take action against those indulging in online sale of medicines in violation of the Drug and cosmetic Act and rule s there under, in the interest of public health .

Further the authorities have been requested to disseminate this communication to all Licensing authorities under their jurisdiction for similar action in this licensing as well as inform the Central office about action taken from time to time in the matter.

"Although the ban is temporary , it is still a ban. Hence, local drug control authorities must need to react quickly to ensure the proper implementation of rule, as several online pharmacy stores are still operating on the ground," said Ramesh Chandra Gupta, president of the Hyderabad chapter of AIOCD told TOI.

Earlier last year, in opposition of Online sale of medicines, more than 8 lakh of chemist under the banner of AIOCD had gone on a strike on 14th october 2015. They had stressed that from the general point of view online sale of medicines (e-pharmacy) is misusing the prescription drugs besides creating unemployment. so government needs to be make sure that online line sale of drugs must be banned.

Further over on online sale of drug Union health minister J.P Nadda had clearly stated his view that no decision has yet been taken to allow sale of medicines using the internet, and the process of bringing the online pharmacies under the Drug and Cosmetic Act, 1940 is still impending.

Although these policies are still pending, a number of ventures of online pharmacies have come up in the past six months, who are selling both OTC and prescription drugs online. While many have setup a business model requiring physical verification of prescriptions on nearby chemists, it still remains to be seen what would be permitted in the draft guidelines.

Meanwhile, in the light of above order, it would be difficult for the e-retailers of medicines to function at all.