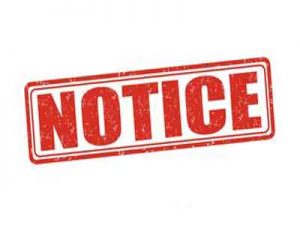 New Delhi: The Delhi Commission for Women sent notices to the AIIMS Director and Delhi Medical Council over alleged stealing of a newborn at Safdarjung hospital.
A woman had alleged in January that one of her newly born twins was stolen from the Safdarjung hospital. Her delivery had taken place at the hospital on December 21, 2016.
DCW chairperson Swati Maliwal has also issued a notice to the Delhi Police for allegedly failing to register a case in this regard.
The city police has informed the Delhi Commission for Women (DCW) that they have sent a report of the case to AIIMS and Delhi Medical Council asking for clarification, Maliwal said.
They have also requested the AIIMS management to form an inquiry committee to look into the case, she said.
The complainant further alleged that the Safdarjung hospital staff stole one of her babies.
"The woman had gone to a private lab to get her ultrasound done. The report clearly shows that there were two live foetuses in her womb," Maliwal said.
The laboratory had corroborated with the woman's claim in their reply to the DCW notice served to them, she added.
0 comment(s) on DCW sends notice to Delhi Medical Council, AIIMS over missing baby