Dead but not Dead: Brain dead patient found having beating pulse at Autopsy table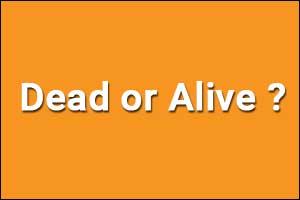 Bhopal :
 In a bizarre incident, a man who had been declared dead by the doctors, was resuscitated by a pathologist on the autopsy table. The pathologist, Dr Nirnay Pandey who was just about to perform the autopsy detected the body to have a pulse.
New18 reports the case of one Himanshu, a resident of Professor Colony in Chhindwara, who suffered severe injury in a road accident on Sunday. He was admitted to a local hospital before being rushed to a private hospital in Nagpur by his family. At the said hospital, he was declared brain-dead by the doctors. Post this, the body was shifted to Chhindwara District Hospital for postmortem. The doctor at the mortuary, upon finding a pulse on the patient, immediately rushed him to the ward for revival.
Dr C Gedam of the Chhindwara District Hospital told
News 18
, "The man was declared brain-dead and upon his arrival at Chhindwara hospital his respiration was dysfunctional and the pulse was also missing. However, his respiratory organs began responding this morning,".
The daily adds that the patient continues to remain brain dead.
"At times, in brain-dead patients, the heart and the respiratory system stop functioning transiently, which seems to be the case here. Himanshu is still brain-dead. Thus, we have referred him to Nagpur due to lack of sufficient facilities locally," the doctor added.