Death on duty: 48 year old doctor dies of heart attack minutes after reviving neonate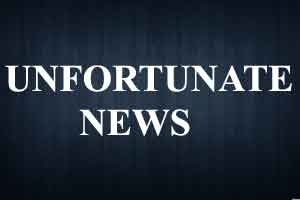 Kolkata: A 48-year old Kolkata doctor succumbed to a heart attack while on duty, just minutes after reviving a neonatal patient at a Primary Health Centre (PHC) at Patanda.
The doctor, Dr Bibhas Khutia was known to be a workaholic by his colleagues. He remained active all day to provide his service to the patients. He had himself developed a labour room at his PHC to provide relief to the expecting mothers coming to the healthcare centre.
His colleagues informed that a few months back, he was advised to undergo coronary angiography. He did not pay much attention to his own health and put his all focus on taking up the workload of the hospitals.
His sudden demise happened soon after he handled a case of delivery of a woman. After the delivery , the lady gave birth to a baby who was not showing any movement. The doctor immediately transferred the baby in a warmer and started pumping its heart to bring the newborn back to life. Immediately after reviving the body, the doctor collapsed on the ground. He was immediately transferred to a super specialty hospital by the staffs at the PHC where doctors declared him brought dead. He is reported to have suffered a 
heart attack
.
Read Also: Doctors Alert: Long working hours increase risk for heart attack and stroke
"When the new born did not cry after delivery, Khutia placed her in the labour room's warmer and started pumping the baby's heart. He slumped to the ground just as the new born started crying," his co-worker informed
TOI
.
West Midnapore health officials were in grief on the sudden demise of the doctor.
"We salute his dedication while mourning his untimely death," said a spokesperson of West Bengal Doctors' Forum
Read Also: Dhadkan: IIT students develop mobile app to monitor health of heart patients