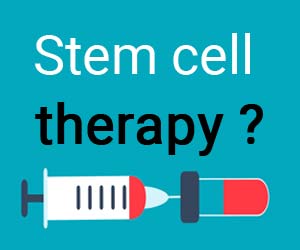 Mumbai: The recent use of stem cell therapy by the doctors of a super speciality hospital while saving the life of a premature infant has created a spectacle in the medical fraternity regarding the validity of such a procedure.
According to a recent media report, doctors at Surya Hospital used an experimental stem cell therapy to save a life of a premature newborn who was suffering from bronchopulmonary dysplasia.
On one hand, while the therapy worked wonders on the infant, at the same time it drew a sharp response from the apex medical research regulator Indian Council of Medical Research (ICMR) on how they could use an unproven therapy on an infant.
................................ Advertisement ................................
The baby was born following a C section, he weighed 600 grams, was put on a ventilator as his lungs were severely underdeveloped. "Despite treating him with steroids and every other standard line of treatment, he couldn't be taken off ventilator even after four months," neonatologist told TOI.
Dr Nandkishor Kabra, director of the hospital's Neonatal Intensive Care Unit on the insistence of the parents, they started looking into other treatment options and came across two studies in South Korea and Australia where umbilical cord blood-derived mesenchymal stem cells was used to prevent BPD.
................................ Advertisement ................................
The doctor who did the stem cell therapy claimed they started cell therapy in October 2018 by injecting 40 million stem cells into the lung of the baby only after nothing worked for the baby. The hospital claimed that after the stem cell therapy, the baby's condition improved in a couple of weeks and he needed no ventilation.
While stem cell therapy might have worked in this case, ICMR has called into question the ethics and protocols followed by the hospital which claimed that the therapy was performed to save a life and open newer research avenues.
The ICMR, which doesn't approve of the use of stem cell therapy in neonatal conditions; questioned the ethical background and the protocol of the treatment done by the hospital. HT reports that it pointed out that the hospital should have taken permission from the Central Drugs Standard Control Organisation (CDSCO) before using stem cell products
"Usage of stem cells for this condition is not in compliance with ICMR guidelines or any existing rules and regulations," said Dr Geeta Jotwani, deputy director general of ICMR and national coordinator for Stem Cell Research and Therapy, a unit of ICMR told HT. 
"There is no scientific evidence that stem cells can treat chronic lung disease. The hospital needed to take permission from the Central Drugs Standard Control Organisation (CDSCO) before using stem cell products."- she added.
A Central government official said the hospital should have at least obtained the permission of the National Apex Committee for Stem Cell Research and Therapy since a hospital ethics committee approval does not suffice, reports TOI.
Stem cell-derived product has been recognized as "new drug" as per the New Drugs and Clinical Trial Rules, 2019, released on 19th March of the year by the Union Health Ministry. According to the guidelines, no doctor is allowed to use stem-cell therapy for the treatment of any condition, without permission from the government.
The ICMR has recently released a notice asking stakeholders, including clinicians and representatives societies of professionals, who use stem cell therapy, to provide the status of evidence-based therapy concerning the growing complaints of misuse of stem cell therapy and its grey area.
Read also: ICMR Invites Doctors, Experts, Societies to submit scientific evidence for stem cell therapy
Author Details
Medical Dialogues Bureau consists of a team of passionate medical/scientific writers, led by doctors and healthcare researchers.  Our team efforts to bring you updated and timely news about the important happenings of the medical and healthcare sector. Our editorial team can be reached at editorial@medicaldialogues.in. Check out more about our bureau/team here
................................ Advertisement ................................
2 comment(s) on DEBATE: Doctors claim to have saved life of newborn via unproven Stem cell therapy, ICMR questions ethics