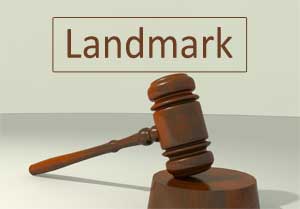 BENGALURU: Pronouncing a judgement on two accused who mercilessly assaulted the doctors Columbia Asia Hospital here in 2016, after the death of a patient, the Chief Metropolitan Magistrate, Bengaluru City has now given them a sentence of one-year imprisonment along with a fine of Rs 5000 each.
The incident goes back to April 16, 2016, when a 65-year-old woman was brought to Columbia Asia Hospital on Ballari Road with complaints of severe chest pain and breathlessness. Despite all efforts, the woman died the same day. It is reported that as soon as the doctor of the hospital informed the attendants about the patient's death, the angry relatives attacked him, hitting him hard on his face and head. The doctor and hospital security staffers were abused and assaulted by them.
Based on the incident, the hospital filed a complaint against the duo at Amruthahalli police station under Karnataka Prohibition of Violence against Medicare Service Personnel and Damage to Property in Medicare Service Institutions Act, 2009 and other relevant sections of Indian Penal Code
Taking strong cognizance of the rising violence against doctors, in a decision came out on January 29, 2018, the metropolitan magistrate S Nataraj pronounced one-year simple imprisonment to each of the accused M Venkatesh, a resident of Doddamuddenahalli in Devanahalli taluk, and Manohar R from Jakkur village who have also  been fined Rs 5,000 each, reports
TOI
.The magistrate has strictly stated that if they fail to pay, they will have to spend another three months in jail. The court also showed worry on the issue of rising violence against medical practitioners
…..In recent times, there has been a rise in attacks on doctors and medical establishments. The impact may be worrying. Doctors will start practising defensive medicine and focus on guarding themselves against patients' families, instead of taking a risk and recommending the best treatment….

….Healing a patient's wound is a doctor's foremost duty, but it is equally vital for him to maintain his dignity and stand up for his rights when he performs his duty…….
6 comment(s) on 1 year imprisonment, Rs 5000 fine on 2 persons who assaulted Columbia Asia Doctors