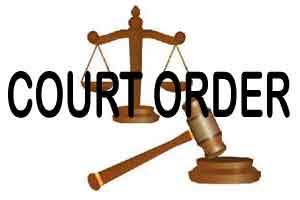 A public sector insurance company has been directed by the consumer court to reimburse the claim amount of Rs Rs 84,383 to one of its agents, imposed with a fine of causing mental agony to the litigant.
Oriental Insurance Company has been pulled up legally for pursuing unfair trade practices by the Dehradun District Consumer Forum. An additional fine of Rs 15,000 has been slapped on the company for rejecting the medical claim on technical grounds,
While passing the verdict, the court observed that due to its "unfair trade practices" the firm caused "mental agony" to the litigant.
The case involves an insurance company agent only, who has implied in his complaint that after taking a  family mediclaim policy from Oriental Insurance Company in 2008, he also got his mother and father covered under the 'happy family floater policy' from September 15, 2009 to September 14, 2010. The policy was once again renewed by Variko for another year till September 15, 2011.
Things took a turn when the complainant's father died due to heart related problems on June 27, 2011 in the interim period of the renewal of the policy.
As reported by TOI, according to Variko, he submitted all the medical bills, death certificate, and pathology test reports of his father in the insurance company to get the reimbursement of Rs 84,383, which he spent during the course of the treatment.
"However, the company rejected the claim saying that mediclaim is not covered under the policy if the insured person dies of Coronary Artery Disease (CAD) and Chronic Obstructive Pulmonary Disease (COPD) before completion of four years of policy," Variko said in the complaint.
After hearing both the sides, the court observed that Oriental Insurance Company committed mistake by rejecting complainant's mediclaim on mere "technical grounds". The consumer forum ordered the company to reimburse the claim amount along with compensation and litigation expenses to the complainant within 30 days.
0 comment(s) on Dehradun: consumer court directs public insurance company for reimbursement