................................ Advertisement ................................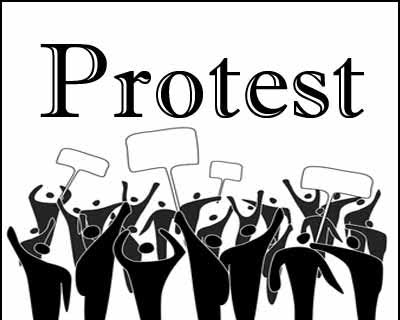 Uttarakhand: The residents of Dehradun protested at the IMA office, concerned about the increasing payment for medical services in the city. Another reason is the alleged 'misguidance' by doctors. It is further reported that this protest was staged by people, who in the past have been victims of alleged medical negligence (for their relatives), or are under pressure to meet the high medical treatment expense.
The protesters have also shared a 10-point memorandum with IMA. Through this memorandum, they now seek a response from the IMA president, Dr J P Sharma on establishment of an ethics committee. By this, they imply to set up a regulatory framework to keep doctors on duty in check. The memorandum submitted highlights different issues related to the medical community, as perceived by the city residents. This broadly includes issue of doctors collaborating with drug companies to increasing vigilance's on path tests, as alleged by the protesters.
One of the protesters, Radhika Sharma in her statement implied that even after doing multiple rounds in different hospitals, the exact medical condition of her husband could not be diagnosed. All medical reports said he had no serious clinical problem. However, he passed away in October 2015.  Putting the blame on the medical community, Radhika in her allegation implied further that patients are misguided by the doctors, taking into consideration the case of her husband where they were required to rush from one hospital to another.  Her husband was informed that he had worms in his sputum, after which he got treated for it. However, only later did they realize that he had a cardiac problem.
................................ Advertisement ................................
The protest was led by Asha Manorama Dobriyal Sharma, president of Manorama Dobriyal Sharma Memorial Foundation. In her statement she implied that doctors see patients to earn money. The protesters want the health department to constitute an ethics committee or act against the errant doctors.
Dr J P Sharma said to TOI that, "The protesters have given a ten-point memorandum, which will be passed on to our executive committee for further action."
................................ Advertisement ................................
0 comment(s) on Dehradun: Residents protest outside IMA office alleging Misguidance by doctors