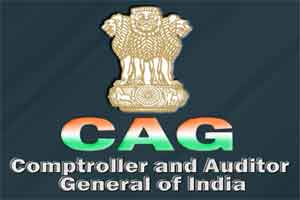 New Delhi: There was non-commissioning of laboratories and delay in installation of equipment at JIPMER, Puducherry despite engagement of specialised consultants, the countrys audit watchdog CAG has observed.
Tertiary healthcare services at JIPMER were also found to be lacking in infrastructure, human resources and services provided, stated the report of the Comptroller and Auditor General of India for the year ending March 2016.
Overcrowded out patient departments (OPDs), absence of screening in OPD, declining doctor-patient ratio in super speciality services, inadequate availability of nursing personnel, inadequacies of advanced imaging and lab services, and dependence on private laboratories among others were noticed.
The audit was conducted in July last year covering the period 2012-13 to 2015-16 to examine the adequacy of procurement practices and tertiary healthcare services provided by JIPMER.
The audit noted that immunotherapy/cythotherapy unit lab installed at a cost of Rs 55.74 lakh for treating patients using cell-based therapy protocol was not functional due to fungus formation and water leakage.
In another case, infrastructure created at a cost of Rs 1.03 crore for the IVF laboratory remained unutilised as civil work was not done as per the guidelines prescribed.
Operation theatre schedule allotted to each surgical department remained unchanged since 2014 due to shortage of nursing staff and post-operative recovery unit despite the departments frequent requests to increase OT services/ time to clear waiting time of patients.
The waiting time for patients awaiting surgery ranged between two to 36 months excluding the likely waiting time for taking ultra sound scan (upto two months), CT scan (upto 20 days), MRI scan (upto five months) etc.
The CAG audit further pointed to the failure of National AIDS Control Organisation (NACO) to follow the financial rules in the procurement of ZLN tablets that led to extra expenditure of Rs 2.06 crore.
Hindustan Latex Limited (HLL) provides diagnostic services to government and private patients in a building owned by the Central Government Health Scheme (CGHS) in R K Puram, New Delhi.
Apart from an inadequate discount of 10 per cent to CGHS beneficiaries, HLL did not pay rent in terms of extant orders resulting in loss of Rs 1.72 crore during 2008-09 to December 2016, the report stated.
0 comment(s) on Delay in installation of equipment at JIPMER Puducherry: CAG