Delhi: Army Doctor's body found decapitated on railway track; Police suggests Suicide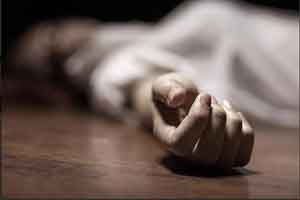 New Delhi: Medical fraternity has lost two doctors recently. While PG anaesthesia medico from Safdarjung hospital was found dead with an intravenous drip in his hand; an army doctor's decapitated body was found on a railway track at the New Delhi railway station.
The police said initial probe suggests that the officer has committed suicide. However, his family members refuted the police investigation and said that their son cannot take this step.
Deputy Commissioner of Police (railways) D K Gupta said an inquiry is on upon how the officer reached the railway yard when he was supposed to get off at New Delhi Railway Station.
The deceased doctor has been identified as a 26-years-old captain associated with the Army Medical Corps. The doctor had gone to Lucknow two months ago to attend a training programme and had taken the Shramjeevi Express to return to Delhi for his younger brother's birthday, police said.
The police officials informed that the doctor was admitted to a hospital in Lucknow two days ago. The doctor had de-boarded the train at New Delhi railway station, police said, but left his three bags in the coach and had started walking towards the Sadar Bazaar station and got hit by a train in an apparent suicide, reports PTI.
Read Also: PG Anaesthesia from Safdarjung Hospital found dead with Intravenous Drip in hand
"After the search went in vain, the family members approached the police. Two hours of intensive search led to the recovery of the body. Prima facie it appears to be a case of suicide," the police official informed Asian Age. His body was found cut into two parts.
The autopsy revealed that the captain probably died around 11 am. There were some injuries to the body which could have been caused due to falling on stones along the tracks, reports TOI.
The doctor had completed his studies at the Armed Force Medical College in Pune.