Delhi-Based MBBS Doctor Arrested Allegedly Raping a Woman after staging FAKE Wedding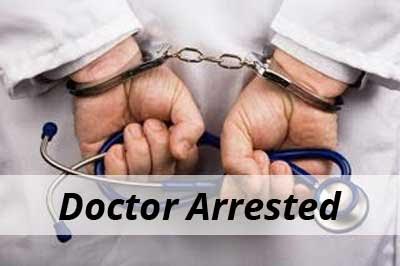 Dehradun: The Sahaspur police have arrested a 53-year-old MBBS doctor hailing from Delhi; after a woman lodged a complaint alleging that the doctor had molested her multiple times and also staged a fake wedding to win her trust to rape her afterwards.
The doctor works at a private clinic at Sahaspur in the city. Sub-Inspector (SI) Naresh Rathore, in charge of Sahaspur police station, informed TOI, "The doctor, who resides in Miyawala on the outskirts of Dehradun with his family, used a false name to introduce himself. He identified himself as Ubesh Kumar. To gain the victim's sympathy, he told her that he had no family and was all alone,"
In her complaint, the 26-year-old woman alleged that she met him at his clinic around eight months ago and became friends with her. Over this period, the doctor had assaulted her several times, she claimed.
"He even staged a fake wedding to gain her trust," the police officer said, adding that the marriage had no legal sanctity as there were no witnesses, paperwork and the two belonged to different communities.
The doctor ended their relationship sometime later after which the woman filed a police complaint.
The accused doctor has been booked under section 376 (rape) and 377 (unnatural offences) of the Indian Penal Code. The doctor is married and has two sons who are in their twenties, reports TOI.