Delhi, Chennai to get National Centres of Ageing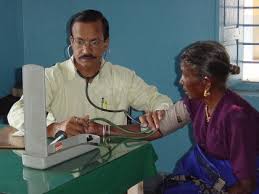 To cater to the needs of the elderly population in the country, the government has approved setting up of two specialised national centres in Delhi and Chennai that will provide training to professionals and conduct research activities, apart from providing quality geriatric care.

The Union Health Ministry said that both are likely to be 'Centres of Excellence' in the field of geriatric care and will come up in Delhi and Chennai.

"Government has approved establishment of two national centres of ageing, one each at All India Institute of Medical Sciences (AIIMS) in New Delhi and Madras Medical College, Chennai," an official statement said.

Both the centres have been approved under the tertiary level component of the National Programme for Health Care of the Elderly (NPHCE) during the 12th Five Year Plan period.

An MoU in this regard was signed here today between AIIMS in New Delhi and the Health Ministry, in the presence of Union Health Secretary B P Sharma and AIIMS Director M C Mishra. A separate MoU was signed between the Health Ministry and the Health Department of Tamil Nadu and Madras Medical College.

"Both the national centres of ageing are expected to be Centres of Excellence in the field of geriatric care in the country. The functions of the national centres will be to provide health care delivery, training of health professionals and research activities along with 200 bedded in-patient services," the statement said.

Geriatric care, which is also known as 'Ageing Life Care', is the process of planning and coordinating care of the elderly and others with physical or mental impairments to meet their long term care needs, improve their quality of life and maintain their independence for as long as possible.