Delhi government out with New Recruitment Policy for doctors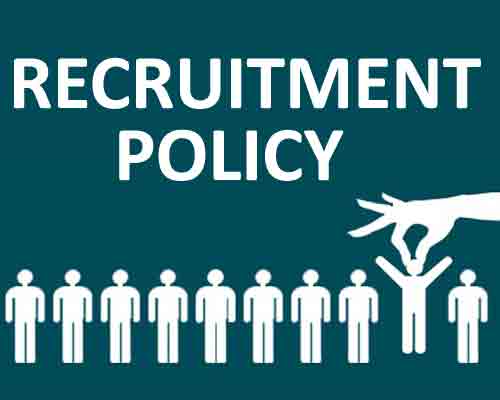 New Delhi: Passouts from Medical colleges of the capital will be standing a better chance for recruitment in Delhi Government Hospitals from now on.
Delhi government has introduced a new policy for centralised recruitment of resident doctors in the capital, whereby f
ifty per cent of posts for resident doctors in Delhi government hospitals will now be reserved for graduates and postgraduates from institutions in Delhi. The policy suggests a new marking system for the purpose of recruitments of SRs, whereby 80 marks will be allocated for interview, and upto 20 marks will be awarded to doctors who are already employed at the Delhi Government Hospitals on ad-hoc basis. 
This will be based on work experience whereby
 four marks will be awarded to doctors who have worked for 3-6 months, 8 marks will be given to those who have been working for 6-9 months, 12 marks for 9months- 1 year work ex, 16 marks for those who have worked for 1 to 1.5 years and finally 20 marks for doctors who have been working in Delhi government hospitals for 1-1.5 years.
In case that candidates from Delhi are unable to fulfil the reservation, then only other candidates will be considered.
Other Salient features of the order include
Mandatory Rural Posting in Peripheral Hospitals 
According to the new policy, resident doctors will also be required to go through mandatory one year service in the peripheral hospitals of Delhi Government, regardless of the hospital they are appointed at. Specifically the order implies that
i

n the three-year tenure of senior residency in teaching hospitals, all resident doctors will have to spend two years in the allotted hospital, and one year in postings at two peripheral hospitals for six months each.
Delhi government, seems quite serious about the issue of mandatory peripheral posting with the order clearly stating, "
t

he experience certificate of teaching hospital will not normally be given if the doctor leaves the job at any time in the three years without completing the peripheral tenure."
The order notes that at the end of senior residency experience certificate shall be issued by the regional directors for teaching and non teaching, as applicable, as senior residents
NO more Non-academic Junior Residents 
The government is also intending to do away with the posts of non-academic JRs, abolishing the posts in a phased manner, and creating for PG seats and hence academic JRs to fill the void.
Moreover,  as per the new policy, after completing the recruitment of academic junior residents in existing posts, the other vacant posts of junior residents  which are currently being filled by non-academic residents will now be converted to posts of senior residents in the respective speciality. 
In case of non-availability of candidates with requisite qualification ( PG degree/diploma) for senior resident post, those candidates having experience of three years as junior residents in the concerned subject, even if he/she has not cleared the examination (DNB/MD/MS/DIPLOMA) in the concerned speciality shall be considered.
Extension of Senior Residency
The new policy tries to make the who system of residency employment, performance based.
Extension shall be given each year on the basis of work performance report, submitted by the hospital, where he/she has been posted and the same shall be evaluated regionally 
Moreover the order states that after completion of tenure of three years application for further extension could be made, but extension shall be allowed by the regional director on assessment of merit of the candidate and work requirements. It shall on yearly basis on the same remuneration drawn at the end of third year. This shall be done only if fresh candidates with required qualifications are not available. During extension of any SR, fresh recruitment shall not be done as the post would be occupied by the candidate to whom extension has been given and will be screened after every six months.
New Designations
The order spells out news designations for doctors at different stages of their senior residency. These include
1st year- Attending Specialist
2nd year- Attending Specialist
3rd Year- Attending Specialist
4th year onwards- Assitant Specilialist/ Assistant Professor as Applicable