Delhi govt issues advisory for seasonal influenza H1N1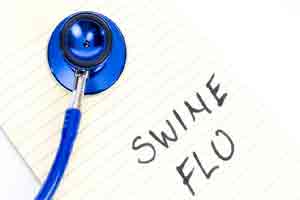 New Delhi: The Aam Aadmi Party (AAP) government issued a health advisory for prevention of seasonal influenza H1N1 virus commonly known as Swine Flu.
According to the health advisory, the symptoms of H1N1 are-- fever and cough, sore throat, runny or stuffy nose and difficulty in breathing.
The other symptoms may include body aches, headache, fatigue, chills, diarrhea and vomiting, and blood stained sputum.
The Government, in its advisory, said that one should cover nose and mouth with disposable tissue or handkerchief while coughing or sneezing, frequently wash hands with soap and water, avoid crowded places, that a person suffering from seasonal influenza must be confined at home, stay more than one arm's length distance from persons sick with flu, drink plenty of water/liquids and eat nutritious food and that a person suspected with influenza like illness must consult a doctor.
The dont's issued by the Government are-- touching eyes, nose or mouth with unwashed hands; hugging, kissing and shaking hands while greeting, spitting in public places, taking medicines without consulting doctor, excessive physical exercise, disposal of used napkin or tissue paper in open areas, touching surfaces usually used by public (railing, door gates), smoking in public places and unnecessary testing.