Delhi Govt to abolish posts of CDMOs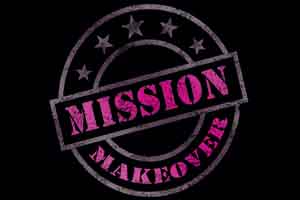 New Delhi: With the AAP government introducing a makeover to the administrative structure of the healthcare system in Delhi, certain important changes have been introduced to the manpower hierarchy.
As a move towards consolidation, the health department will now do away with the posts of 
Chief District Medical Officers (CDMOs) and instead redesignate it with the posts of 
Additional Regional Directors Health ( ARDH). Moreover, instead of having 11 posts ( of CDMOs) as before, one for each district, the capital will now have 5 ARDHs, o
ne in each of the five newly identified "regions" under the new model.
These ARDH are reported to be now undertaking
 the work of as many as three CDMOs of different revenue districts. Moreover, IE reports that 
ARDH of each region will be assisted by one additional CDMO and four regional programme officers — one each for the National Rural Health Mission (NRHM), Reproductive and Child Health (RCH), immunisation, respectively, and one for all other national and state health programmes. As per the orders issued on March 30, t
he proposed restructuring is as follows:-



The work being undertaken by CDMOs of the North and North West districts respectively will now be undertaken by one ARDH of the North region. 




The ARDH of the West region will now undertake the work of CDMOs of West and South West districts, respectively. 




he role of CDMOs of East, North East and Shahadra districts respectively, will now be performed by the new ARDH of the East region.




The ARDH of the South region will carry out public health work that was till now distributed under three CDMOs of the South, South East and New Delhi districts respectively.




The ARDH central will continue to carry out the work that was being undertaken by the CDMO central.



Doctors earlier performing the admin duties under the 11 CDMO offices under different public health programmes, will now be repatriated to clinical work in primary healthcare.


While questions were raised about the redesign overburdening the ARDHs in some areas, official replied that this will lead to better monitoring
"Instead of revenue districts, region-wise distribution of public health work was more judicious use of manpower, and would help in better monitoring and understanding of local health issues," said the official to Indian Express. 
"There are a lot of common public health problems associated with geographic regions. Instead of different administrative officials looking at issues due to distinction of revenue districts, now health programmes will be addressed according to regions," the official added. 
It is reported that TB control officers will continue to operate in every revenue district as before. All hospital medical superintendents will be under the regional directors appointed earlier this year.