Delhi: HC asks for AIIMS suggestions on treatment to seriously ill poor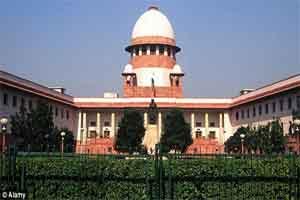 The Delhi High Court on  asked the central and Delhi governments and AIIMS to give suggestions on providing free and timely treatment to poor patients suffering serious ailments.
Justice Sanjeev Sachdeva asked both the governments and the All India Institute of Medical Sciences (AIIMS) to file their suggestions by October 19 so that the poor do not have to wait for treatments for long.
The court was hearing a petition filed by 45-year-old Meera Devi for speedy and free treatment for her brain tumour for which a surgery was fixed for August 2018 by a government-run hospital.
Her lawyer Ashok Agarwal told the court that when Meera requested for an early date for the surgery, the hospital asked her to opt for a private ward, which would cost her around Rs 1.25 lakh.
The court was told by a non-governmental organisation that Meera had been shifted to the G.B. Pant Hospital here, where her ailment was now under control.