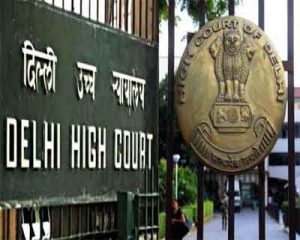 New Delhi: The Delhi High Court held an exercise to train doctors on how to deal with the cases of sexual offences as per the Supreme Court norms on the matter.
A Delhi High Court committee, set up to monitor the implementation of the apex court's guidelines, conducted the training exercise to apprise the doctors of the methods and procedures to record the medico-legal certificates, the death summaries and the post mortem examination reports in cases of sexual offences.
Justice Gita Mittal, who heads the committee, presided over the training programme, said a press statement from the high court.
Justice Mittal along with Justice R K Gauba, who is also the panel's member, instructed the doctors on the legal importance of proper medical examinations and recording of the medical documents, as they form part of the evidence in criminal cases.
The programme was attended by 35 doctors from the Guru Teg Bahadur Hospital, Maulana Azad Medical College and Deen Dayal Upadhyay Hospital, the release said.
The training was carried out by the experts in the field of forensic medicine, toxicology and law.
0 comment(s) on Delhi HC Conducts Training For Doctors Dealing With Sexual Offence Cases