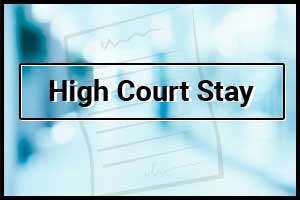 New Delhi: Responding to a plea filed by a medical practitioner and member of the Delhi Medical council alleging lack of rules, regulation, guidelines or procedure by the government for the formation of the Medical Advisory Council (MAC) under the National Medical commission Act, 2019, the Delhi High Court recently stayed the government order seeking nominations for formation of the body.
Medical Dialogues had recently reported that With the replacement of the Medical Council of India (MCI) with the National Medical Commission (NMC) finding the legislative as well as presidential assent, the Health Ministry HAD begun its work of constitution of the various bodies of the NMC. For the same, the Union Health Ministry wrote to the state medical council's to nominate representatives for the composition of the MAC in the NMC Act.
Read Also: National Medical Commission: Health Ministry begins forming Medical Advisory Council, writes to State medical councils for Nominations
................................ Advertisement ................................
However, a doctor from Delhi challenged the said letter dated 09.08.19 issued by UOI seeking a nomination from all state / UT medical council for the composition of Medical Advisory Council (MAC) under section 11(1)(e) of the NMC Act, 2019 in the Delhi HC.
During the hearing the petitioner raised the following points:
................................ Advertisement ................................
1. The NMC Act, 2019, is only notified for general information on 08.08.19 and the sections/ provisions of the same have not been notified, as stipulated u/s 1(3) of the said Act, therefore, the impugned letter dated 09.08.19 is bad in law and non-est.
2. There is no rules, regulation, guidelines or procedure for conducting the nomination, therefore also the letter dated 09.08.19 is bad in law.
The counsel appearing for the Ministry of Health and Family Welfare, in the court, however, argued that sections in the Act will be implemented at different stages and the government has nine months to notify the Act.
After some hearing, the court stayed the implementation of the Ministry of Health order that called for nominations from the DMC, further directing the Union Government to file its reply in the matter.
The matter has now been posted for 16th September 2019
Read Also: NMC Formation Begins: Delhi Elects Dr Harish Gupta to National Medical Commission MAC
Author Details
Meghna A Singhania is the founder and Editor-in-Chief at Medical Dialogues. An Economics graduate from Delhi University and a post graduate from London School of Economics and Political Science, her key research interest lies in health economics, and policy making in health and medical sector in the country.
She can be contacted at editorial@medicaldialogues.in.
Contact no. 011-43720751
................................ Advertisement ................................
1 comment(s) on Delhi HC Stays Formation of National Medical Commission MAC