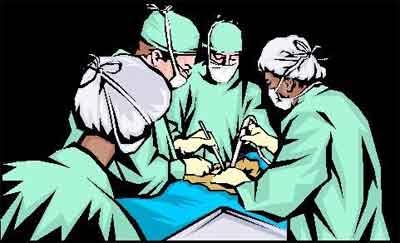 New Delhi : Delhi hospitals are set to treat victims of burn injuries during Diwali, an official said.
Safdarjung Hospital, which has a reputed burn injury ward, has added 24 extra beds and deployed six more medical specialists.
"We have increased the number of beds and specialists and will keep medicines ready for any emergency," A.K. Rai, the Medical Superintendent in the hospital, told IANS.
"We have Asia's largest burn injury ward and our doctors are very well trained to treat such patients," he said.
The Ram Manohar Lohia Hospital in central Delhi too will have an emergency OPD to handle burn cases on Diwali night and will deploy more doctors as well.
"It has been observed that the number of burn injury victims spike on Diwali night," V.K. Sinha, Public Relation Officer (PRO) at the hospital, told IANS.
Most cases of burns on Diwali arise from accidents attributed to firecrackers and are reported from late in the night to 6 in the morning.
Many need only preliminary treatment.
"Around 125-150 such cases come on Diwali. We have enough beds to cater to even more. But if the number exceeds, we send them to Safdarjung or other hospitals," Sinha added.
The CATS (Centralised Accident and Trauma Services) has also put all its 150 plus ambulances on high alert. They will act in coordination with the police.
"The burn cases usually come late at night. Sometimes we also get calls from people suffering from asthma," L.S. Raina, the Administration Officer (Operations), CATS, told IANS.
0 comment(s) on Delhi: Hospitals witness influx of burn victims on Diwali