Delhi: Kejriwal inspects Sanjay Gandhi Hospital, finds several deficiencies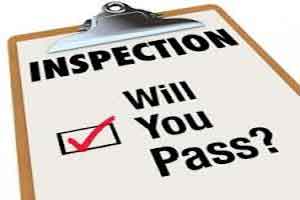 New Delhi: The Delhi government has decided to appoint a new medical superintendent at the city-run Sanjay Gandhi Hospital after Chief Minister Arvind Kejriwal found that it had failed to comply with his direction to provide free medicines and diagnostic test facilities.
The chief minister, who paid a surprise visit to the hospital, expressed "displeasure" over the functioning of the hospital and warned of action against officials.
According to a senior official, "the government has decided to appoint a new medical superintendent, following the visit".
The hospital currently has an acting medical superintendent, according to officials.
"During my visit, I came to know that patients were being asked to get tests done, including some of the basic ones, and buy medicines and consumables from outside the hospital. This means the policy is not being implemented at the lower level," Kejriwal said after the inspection.
"Some cases of money being taken at some level was also reported to me by the patients," Kejriwal alleged, adding, "Such people will be identified and stern action will be taken against them."
The chief minister was accompanied by Delhi Health Minister Satyendar Jain, health secretary and other officials of the health department, during his visit to the 100-bed hospital, which was opened in 1986.
Kejriwal asked the authorities to pull up their socks and warned that more such surprise visits would take place.
"I have asked the MS to take action. I will also talk to the LG on this issue. I will make more such surprise checks in the days to come. We will make all the systemic changes required," the chief minister was quoted as saying in a statement.
Three days ago, the chief minister had directed the chief secretary to ensure 100 per cent availability of medicines, consumables and functioning equipment in all Delhi government hospitals and to certify it.
During the inspection, Kejriwal visited all departments of the hospital, apart from the wards and pharmacy and talked to several patients.
Kejriwal said all medicines and medical tests at Delhi government hospitals are to be provided for free.
The chief minister in a tweet said that he found "several deficiencies" at the hospital. He directed health officials to remove them while asserting that he was committed to provide best health services to the poorest.
"Yehan sab theek hai(Is everything fine here)?" Kejriwal asked a patient in a ward.
Kejriwal moved from one ward to another, catching many doctors and officials by surprise, even as curious onlookers gathered around him, taking his pictures or approached him to share their problems.
"Are you getting free medicines here or you have to pay for it," he asked another patient.