Delhi Medical Council directs DGHS to close down South Delhi Medical Centre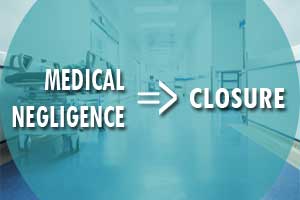 New Delhi : With the capital grappling with controversies of top hospitals on grounds of overcharging and alleged medical negligence, another private medical hospital, of Delhi has landed itself in trouble for declaring an Uttarakhand resident HIV positive mistakenly.
The Delhi Medical Council (DMC) through its Executive Committee examined a complaint Salim Ahmad, who was referred by a tout to undergo a medical fitness test at the Neutech Medical Centre at Taimoor Nagar in South Delhi.
Ahmad had applied for a job in Dubai and the test was part of his fitness requirement.
The hospital reported him to be a case of HIV positive. However, two subsequent tests in Gurugram and Uttrakhand reported him to be HIV- and perfectly fit.
The Executive Committee noted that inspite of repeated notices dated 23rd May 2017, 1st August 2017 and 22nd August 2017 sent to the Medical Superintendent of Neutech Medical Centre, the Neutech Medical Centre failed to submit the written statement and medical records pertaining to tests of Salim Ahmad.
The Delhi Medical Council in a written letter to DGHS said, "This recalcitrant attitude of the Medical Centre is highly deplorable and reflects poorly on the management incharge. It is further observed that prima facie, it appears that the complainant has been victim of the incompetence of the Neutech Medical Centre as he has been wrongly reported to be HIV positive and declared unfit vide their report... and made to suffer because of that."
The Delhi Medical Council then directed that the Directorate General Of Health Services (DGHS) be requested to take note of its observations made and take stringent action including the closure of the Neutech Medical Centre, as it is apprehended that such a Centre may not be equipped or have properly qualified doctors, to run laboratory tests.