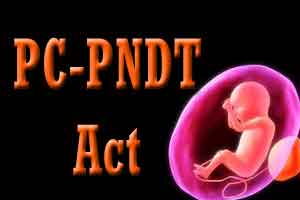 New Delhi: A recent raid by the PNDT authorities at Delhi's Janakpuri area has led to the sealing of a radio-diagnosis centre, as the authorities found the centre training people about performing ultrasound without any regulatory approval.
When the raid happened, there were around 20 students who were being given hands on training on around 11 ultrasound machines in a room. 
Officials informed Medical Dialogues that the centre had given trading to 300 to 400 people on the modalities of ultrasound. Moreover the centre, under the name Institute of Ultrasound Training founded by prominent radiologist JS Randhawa and Sonal Randhawa,  also provided online courses, ranging from 3 days to 6 months, through virtual classroom. The Institute has been reportedly functioning since 2000.
The authorities pointed out that the institute is not recognised by the Delhi government, government of India, Medical Council of India or the University Grants Commission.
"We have sealed all the ultrasound machines under the PCPNDT Act as the institute did not have proper records of Form F. The inspection team did not find any documentation of the students that could confirm what medical course they were doing and whether they were MBBS students who met the criteria to be trained in using ultrasound machines. For all we know, they were not even doctors," Satyajit Kumar, state programme officer, PCPNDT cell of Delhi told Hindutan Times.
Owners Defend Training Centre
As per its website, the institute is the brainchild of radiologist Dr JS Randhawa and claims to being the only center in India to be given recognition by Indian Medical Association for training doctors in ultrasound which was given in Dec, 2000. Its website also states that Institute of Ultrasound Training is now the only private setup in India which is an Affiliate education center of Jefferson Ultrasound Research & Education Institute, Jefferson University Hospital,Philadelphia, USA. Jefferson Ultrasound Research & Education Institute is the only center in the world recognized by World
Dr Sonal Randhawa, gynaecologist and  one of the proprietors of the centre, defending the functioning of the centre told HT, "We are not giving any kind of certification to the people we train, so the institute does not need recognition. Any MBBS doctor can be trained to do an ultrasound by a fellow radiologist."
As per a Delhi High Court ruling, MBBS can also conduct ultrasound, which has been challenged in the Supreme Court
Read More: Delhi High Court Judgement clarifies who can do an ultrasound
3 comment(s) on Delhi: PNDT raid seals Prominent Ultrasound Training Centre, Owners say no wrongdoing