Delhi: RR hospital issues official apology for refusing acid attack survivor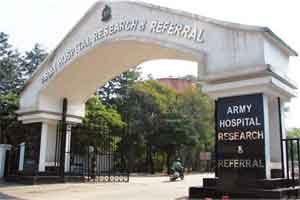 Delhi: A formal apology has been issued by the Army Research and Referral Hospital (RR hospital) on a reported incident of a 15-yr old acid victim at their premise in September 2015.

The hospital at that time had refused treatment to the victim, and had not admitted her for treatment on the grounds that she was not a dependent on her brother (as implied by her brother).

The 15-yr old girl had been attacked with acid and was taken by her brother Brij Nandan Kumar of the Indian Navy to the RR Hospital.

As reported by the Statesman, However, the hospital denied admission on the grounds that the girl was not dependent on her brother, said Kumar. "I then took her to Apollo hospital where they also refused to admit her citing no free beds. So, I contacted DCW and its chief, Swati Maliwal came forward to help us within half an hour and ensured my sister get admission there free of cost as the hospital demanded Rs.2.5 lakh initially."

He added, "In February, Apollo asked us to transfer her to the general ward. I then spoke to Maliwal again and she supported us." DCW then wrote a letter to the Defence Minister Manohar Parikar, after which the minister constituted a board of inquiry to look into the matter, said the commission.

The teen was discharged from the Apollo hospital on 1 March and has now been admitted to RR army hospital where her operation is scheduled for next week. She lost an eye and an ear, due to lack of proper treatment in right time, said her brother.

She was admitted after the Delhi Commission for Women (DCW) wrote a letter to Defence Minister Manohar Parikkar, said the commission on Friday.

According to Supreme Court's order, private hospitals should provide free treatment, including specialized surgeries, to acid attack victims and the apex court has asked government authorities to take action against hospitals failing to adhere to its directive.

Read Also : Supreme Court Guidelines to treat acid attack patients