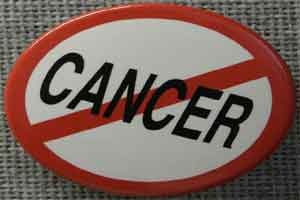 During the recent inauguration of the four-day "International Workshop on Cancer Awareness, Prevention, Screening and Early Detection for Saarc Nations", Delhi health minister Satyendra Jain has announced that the state will introduce the HPV vaccination within the next three to four months.
Human Papillomavirus (HPV) vaccination" programme is directed towards the prevention of cervical cancer. Delhi is now the first state to launch the Human Papillomavirus (HPV) vaccine as a public health programme for school children.
Satyendar Jain has further implied that government school girl in Class VI will be targeted in the pilot phase of the program.  After its completion in the current academic year over two phases, the program will be reach more students between 9-13 years of age group from government or private school. The HPV vaccine protects people against the group of 150-odd HPVs, some of which can cause cervical cancer.
................................ Advertisement ................................
As reported by Asianage, according to Mr Jain, the vaccine will cost nearly Rs 450 per dose under this programme, while the actual cost of this vaccine is Rs 3000 per dose. "We need to make people aware about cancer at a larger scale. Public understanding and awareness for early detection and prevention for this deadly disease also needs to be raised. Through this initiative, we will be able to prevent cervix cancer by 80 per cent," said Mr Jain.
As reported by Indianexpress, Dr R K Grover, director of the Delhi state cancer institute, which will be coordinating the programme, said, "Almost 80 per cent of cervical cancers can be prevented with the HPV vaccine. This programme has already been adopted in 150 countries. Delhi will be the first state in India to replicate this."
................................ Advertisement ................................
1 comment(s) on Delhi to be first to implement HPV vaccination program in India