Delhi's First Split Transplant in two adults at Apollo Hospital, Delhi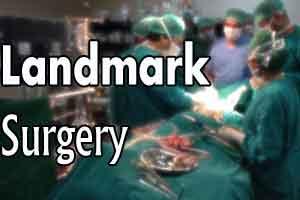 Indraprastha Apollo Hospitals on June 3rd 2015, performed its first Split Liver Transplant in two adults. The liver was taken from cadaver.

When asked about the case, Dr Subash Gupta, Chief Liver Surgeon at Apollo Hospitals said, "In split liver transplant, generally due to difference in sizes of parts, the liver parts can be used for a adult (the right half) and a small child( left half). In this case, the cadaveric liver was split in situ. The right lobe was retrieved as a conventional modified right lobe graft. The remaining liver was removed en bloc with caudate lobe, IVC and coeliac axis. Retrieving the caudate lobe allowed the liver to be used in another adult recipient. This is the first split liver transplant where the left lobe was transplanted with the caudate lobe."

Both the patients have recovered well from the operation.