Dengue claimed 80 lives, affected 40,000 people till September 2018: Health ministry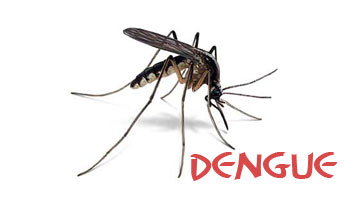 New Delhi: Dengue has claimed the lives of over 80 people and affected around 40,000 people across the country till September this year, the Union Health Ministry has said.
According to figures of the National Vector Borne Disease Control Programme (NVBDCP) under the Health Ministry, the disease has claimed the lives of 83 people till September 30, while 40,868 persons were affected by it.
Last year, the mosquito-borne tropical disease had killed 325 people and affected around 1,88,401 people, it said.
Till September 30, 2018, dengue claimed the lives of 35 people in Kerala and 3,660 were affected in the state. In Maharashtra, 18 people lost their lives and 4,667 people were affected by the disease, the data said.
Dengue claimed the lives of ten people in Chhattisgarh while affecting 1,983 people during this period. While in Delhi, 1,156 people were affected by the disease, though no deaths were reported, it said.


According to a municipal report released recently in Delhi, 830 people had been diagnosed with the vector-borne disease this season.