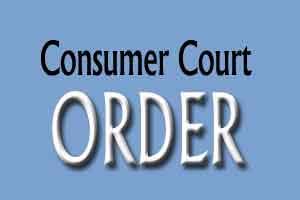 Nanital: Fine of Rs 25,000 have been levied on a Dental Clinic as the Nainital District Consumer Forum has held it responsible for removing a healthy tooth in a case dated 2011, while treating a patient who suffered with tooth sensitivity. The patient has since died.
Hira Devi, the wife of the deceased patient, Trilok Rawat alleged in her complaint with the consumer forum that the doctors took off a healthy tooth from his mouth while treating him and then further removed a part of her husband's gum to control the damage caused.
She added in her plea that the doctors did not give the right treatment to Rawat which caused increase in his pain and problems.
The complaint was filed by Devi after the death of her husband. A case was registered with the Nainital District Consumer Forum, stating that "Doctors from the clinic misled us. My husband had problems chewing his food and had to undergo further treatment in Haldwani. I filed a complaint so that this does not happen to anyone else."
During the Forum proceedings the clinic on its side held that the doctors had treated the patient in the best way they could. The clinic rejected the allegations of any sort of medical negligence. The forum however, after hearing the case, decided in favor of the patient.
Finding the clinic guilty of negligence, the clinic has been fined Rs 25000. Rajendra Pargai, a member of the forum told TOI, "The case dates back to 2011 and we found the clinic to be at fault. The clinic has been ordered to pay the money to the family within a month of the order."
0 comment(s) on Dental Clinic slapped Rs 25,000 for removing a healthy tooth