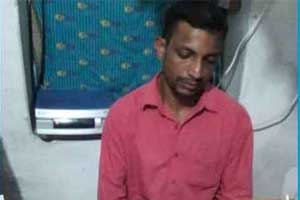 The local police confirmed that after hearing about the woman's death, the "dentist" attempted to commit suicide by slashing his neck using a scalpel.  
Bhubaneshwar: In an extremely bizarre incident, a 'dentist' slit his own throat in panic following the death of a female patient whom he had administered anaesthesia for extracting a tooth. The condition of the "doctor", who was later revealed to be holding an unrecognised degree in dentistry is reportedly critical.
The quackery surfaced recently when a 35-year-old female patient approached the fake dentist with complaints of a toothache. After observation, Sahu advised removal of the affected tooth and administered her two injections. Following the injection, the patient fell unconscious. Immediately, she was shifted to the Bargarh District Headquarters Hospital, where doctors declared her brought dead.
Later, the husband lodged a complaint with the district police alleging medical negligence. "A case has been registered against the doctor after the patient's family members lodged a complaint," the police confirmed to the media.
The patient's death soon sparked resentment among family members, who rushed to the dentist's clinic to confront him. On seeing the irate people, the 'dentist' slashed his throat with a scalpel in panic, reports TNIE.
Speaking to TOI, Bibhuti Bhusan Bhoi, Inspector-in-Charge of Bargarh Town police station, confirmed that moments after the woman's death Subodh attempted to commit suicide by slashing his neck using a scalpel. His family brought him to the Bargarh district headquarters hospital.
As his condition turned critical, the doctors referred him to the Veer Surendra Sai Institute of Medical Sciences and Research (VIMSAR), Burla.
The news of the incident soon reached the Indian Dental Association Mahanadi Branch Sambalpur, which has dentists from eight western Odisha districts as members, issued a statement saying "Subodh has no valid dental or medical degree."
The association confirmed that Sahu is not a registered medical practitioner and he was posing as a dentist. "We checked all registered medical and dental professionals in the state. He is a fake practitioner," Nirmal Prakash Purohit, Secretary of the IDA Mahandi branch confirmed to TOI.
He may get booked under the Anti-quackery Act under the charges of treating patients while disguising as a dentist in the area for three years, according to a police statement.
However, sources close to the "doctor's" family have claimed otherwise. They said that Sahu had completed Bachelor of Dental and Oral Hygiene degree offered by a private institute in Bargarh. He had been practising for past around three years.
Replying to this, the IDA said that the degree he had "is not recognised by Indian Dental Council for practising dentistry."
Meanwhile, investigations are on to find whether the 'dentist had a valid degree or he was a quack. "Depending on the findings, he may be booked under the Anti-quackery Act," the police added.
Moreover, when asked about the reason for the patient's death, a doctor in Bargarh informed TOI, "The woman appeared to have slipped into syncope (partial or complete loss of consciousness) after anaesthesia which is not very uncommon. In such a case, she should have been given the proper antidote immediately, which was not done."
Read Also: Tanda Medical College: 2nd Year PG Anesthesia commits suicide by self-injecting Anaesthesia Medicine
15 comment(s) on Bizarre: "Dentist" slits own throat after patient dies