Spontaneous repair of iatrogenic root perforation by an orthodontic miniscrew- A case report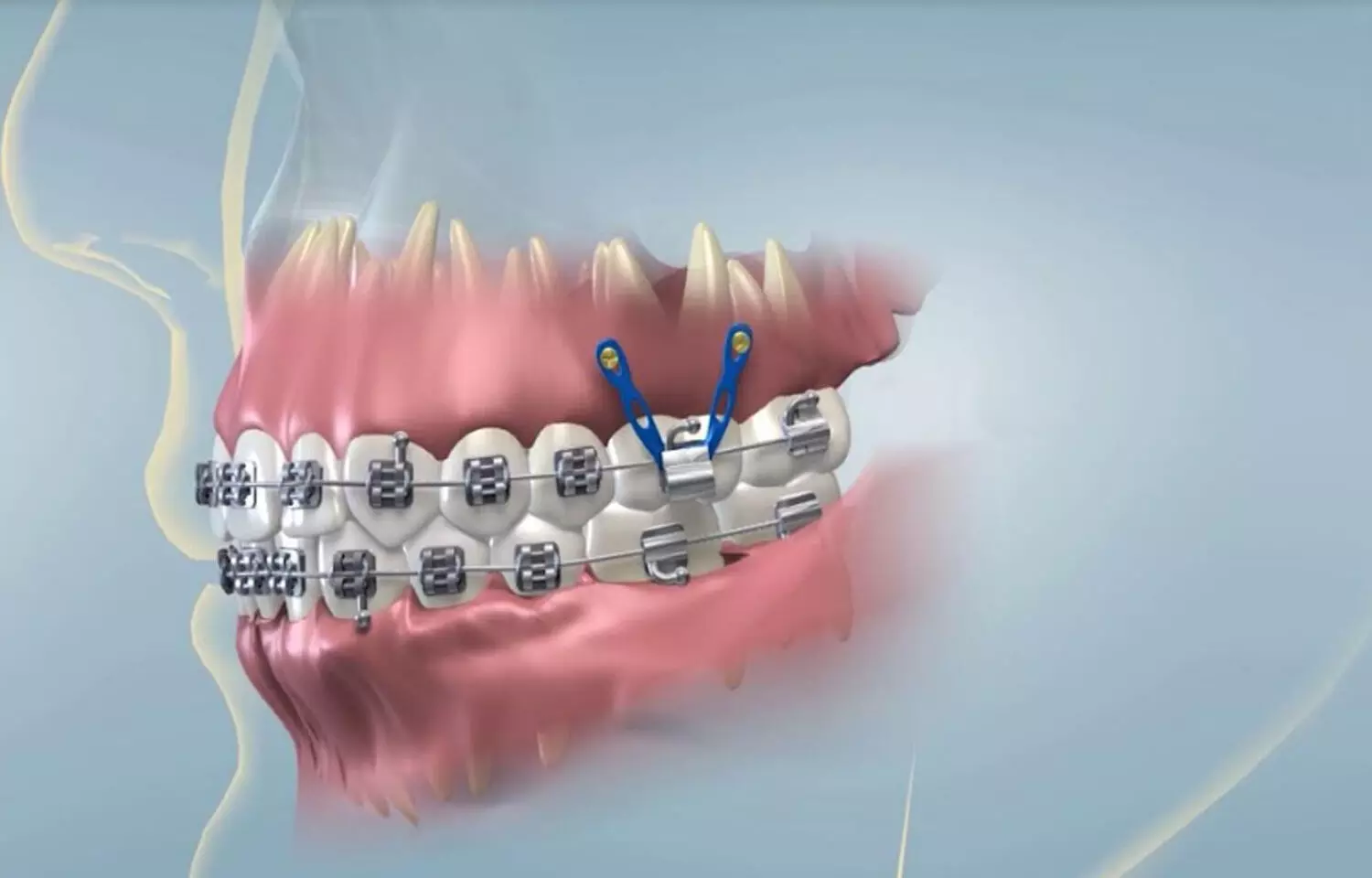 Pi-En Chang and colleagues have recently published an interesting report of a spontaneous iatrogenic root perforation repair with the help of an orthodontic miniscrew.

The study is published in the Journal of American Dental Association.
Orthodontic miniscrews have become popular tools for providing temporary anchorage during orthodontic treatment. Although they are easy to insert, damage to the periodontal ligament or dental root during insertion is an unfavorable iatrogenic complication. The risks associated with miniscrew placement should be clearly understood by both the clinician and the patient. Complications can arise during miniscrew placement and after orthodontic loading that affects stability and patient safety. A thorough understanding of proper placement technique, bone density and landscape, peri-implant soft-tissue, regional anatomic structures, and patient home care is imperative for optimal patient safety and miniscrew success. Root perforation during miniscrew insertion in human teeth has been reported in a few articles.
Hence, the authors describe the spontaneous repair of an iatrogenic root perforation in the mandibular first molar that occurred during insertion of an orthodontic miniscrew in a young girl undergoing orthodontic treatment.
The authors studied the report of a 15-year-old girl with malocclusion who was undergoing orthodontic treatment when the mesial root of her mandibular right first molar was damaged by an orthodontic miniscrew.
The miniscrew and the corresponding bracket were immediately removed to avoid any unnecessary forces on the tooth. Because the pulp remained vital without any additional damage and infection for 6 months, orthodontic treatment was resumed and completed in 9 months without any pulp damage or unfavorable symptoms. Serial periapical radiographs and cone-beam computed tomographic images showed that the injured area was surrounded by reparative tissue without any apical lesion.
Therefore, the researchers further concluded that "immediate removal of unnecessary forces provides an environment for spontaneous repair in cases of iatrogenic root perforation by orthodontic miniscrews, even when the damage involves the pulp."
If force stimulation is avoided for a certain period, which was 6 months in this case, it may be possible to complete the orthodontic treatment without unfavorable symptoms, they added.
Source : Journal of American Dental Association