Health Ministry, DCI lower NEET MDS 2020 Percentile cutoff to fill vacant seats; Details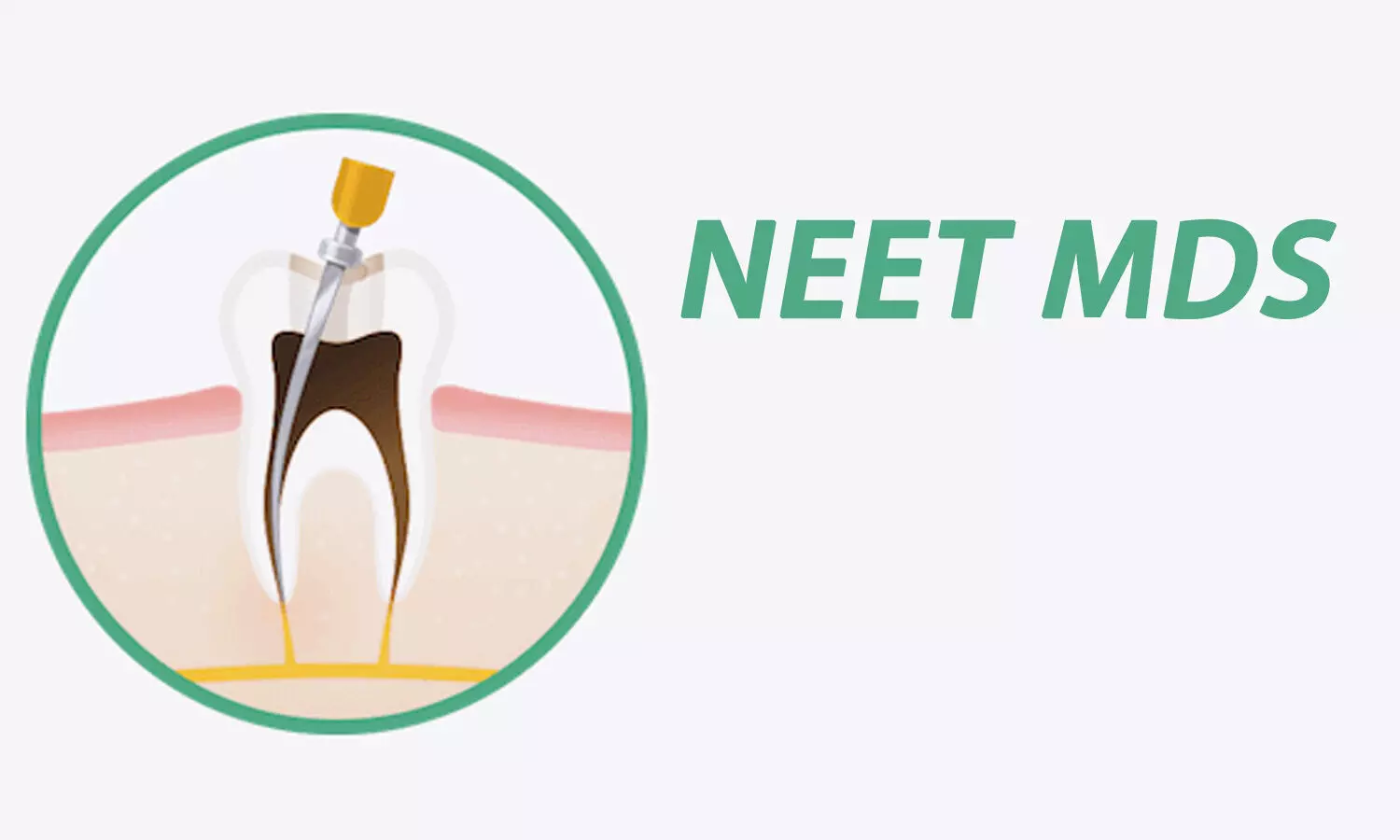 New Delhi: The Ministry of Health and Family Welfare (MoHFW) and Dental Council of India (DCI) has decided to lower the qualifying cut-off percentile for NEET MDS 2020.
The information to this effect comes with a recent notice issued by the Health Ministry on its official website wherein it has clearly stated that the Ministry, in consultation with Dental Council of India (DCI) has decided to lower the qualifying cut-off percentile for NEET-MDS, 2020 by 18.935 percentile for each category (General, SC/ST/OBC and UR-PWD).
This has been done in pursuance of the 2nd proviso in clause 7(1) of DCI's Master of Dental Surgery Course (1 st Amendment) Regulations, 2018, states, the notice signed by D.V.K. Rao, Deputy Secretary to the Government of India.
The qualifying percentiles for NEET­MDS, 2020 for the academic session 2020-21 now stand lowered as under:
| | |
| --- | --- |
| Category | Revised cut-off percentile |
| General Category (UR/EWS) | 31.065 |
| SC/ST/OBC (Including PWD of SC/ST/OBC) | 21.065 |
| UR-PWD | 26.065 |
National Board of Examinations has been directed to bring out the revised result in accordance with the above-lowered qualifying percentiles.

For the official notice, click on the following link:

https://medicaldialogues.in/pdf_upload/pdf_upload-131253.pdf
NEET MDS is an eligibility-cum-ranking examination prescribed as the single entrance examination for admission to various PG MDS Courses under Dentists Act, 1948 (amended from time to time). No other entrance examination, either at state or institution level, shall be valid for entry to MDS Courses.
PERCENTILE Vs PERCENTAGE
A percentile rank tells how well a candidate did in comparison to other candidates, while a percentage rank explains how well a candidate did in the test itself. Percentile never gives the detail of the marks that you have scored instead it just tell you about your merit position among the number of candidates who have appeared in the test with you. For example, a candidate might answer 85 percent of questions correctly and rank in the 99th percentile which means that percentile is not related to the percent of correct answers a student gets on a test.
Percentile ranks are commonly used to clarify the interpretation of marks on standardized tests. For example, a test marks that is greater than or equal to 80% of the marks of candidates taking the test is said to be at the 80th percentile, where 80 is the percentile rank.
Whereas the percentage of marks is simply calculated based on the marks obtained out of the maximum marks in the test. For example, a test marks of 75% in a test with maximum marks of 1000 indicates a mark of 750. The percentage of marks is not affected by the candidate's merit position in comparison to other candidates who took the test.