Ice as a pre-cooling agent at injection site to reduce dental pain: Study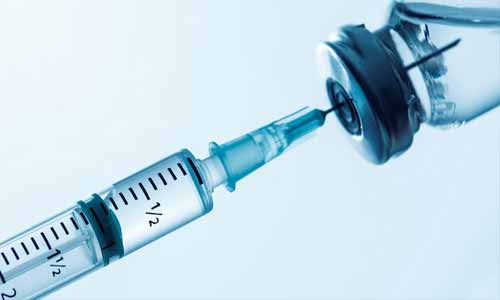 Non-pharmacological behaviour management for pain therapy refers to interventions that do not involve the use of medications to treat pain.

The goals of non-pharmacological interventions are to decrease fear, distress and anxiety, and to reduce pain and provide patients with a sense of control. This is primarily needed when treating the young ones. While, dental treatment frequently involve invasive procedures, multiple injections, and the use of sharp, high‐speed cutting instruments, often extended over several visits, child's ability to cope with dental treatment can pose a great challenge to the treating dentist especially for pain management during LA injection.
Simple methods like pre-cooling the injection site with ice can be used as an effective non-pharmacological technique to reduce injection pain, reports a recent study.
The study is published in the International Journal of Clinical Pediatric Dentistry.
Ippili AmruthaVarshini and colleagues evaluated the effectiveness of laser biostimulation (LBS), ice, and local anesthetic (LA) gel in reducing the injection pain during administration of local anesthesia in children.
A 3-arm, crossover randomized controlled trial was conducted which included a total of 30 children of age 9–12 years requiring extraction of primary maxillary posterior teeth. Children were randomly allocated to 3 groups of 10 each.
After proper isolation and drying of the buccal mucosa, one of the three techniques, i.e., either LBS or ice or LA gel was applied for 1 minute followed by administration of the LA solution.
The pain response was assessed using Wong-Baker Faces Pain Rating Scale and the Sound Eyes Motor scale (SEM). Kruskal–Wallis ANOVA and Mann–Whitney U tests were performed for intragroup and intergroup comparisons, respectively.
The study revealed that lower pain score of zero suggesting no hurt was given by more children in the ice group, followed by LA gel and LBS groups in both the scales. The differences in pain scores recorded were found to be statistically significant.
As a result, the authors concluded that "ice is found to be equally effective as LA gel, whereas low-level laser therapy is less effective compared to the other two techniques in reducing the injection pain during administration of maxillary posterior buccal infiltration in children."
Source : International Journal of Clinical Pediatric Dentistry