Maintaining Oral Health Might Benefits Alzheimer's Patients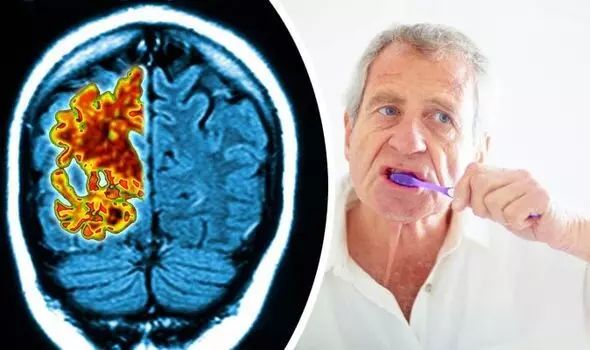 Alzheimer`s disease (AD) is the most common cause of dementia in the elderly age group and a major health problem in the geriatric population worldwide. In a recent review article, researchers have reported that treating periodontal disease in patients with Alzheimer disease preserves the dentition and can improve cognitive function. The article was published in the Periodontology 2000 on August 31, 2021.

Studies have shown that in cognitively impaired patients, lack of adherence to dental hygiene routines and professional care leads to increases in the prevalence and severity of these dental conditions, leading to increased loss of teeth. More recent evidence suggested a possible role of the microbiota of dental plaque associated with periodontal diseases in the development and progression of Alzheimer disease, thereby supporting a two-way interaction of these two diseases.
In a comprehensive narrative review, Dr Mark I. Ryder and Dr Pinelopi Xenoudi focused on the relationship between periodontal disease and AD, presenting in detail the genetic, biological, and pathophysiological mechanisms underlying the relationship between these two conditions, discussing the role of the oral microbiota and the new derived drug therapies currently in an experimental phase.
The authors wrote, "Translocation of P. gingivalis to the brain introduces gingipains to the local milieu, cysteine proteases, which cause neural toxicity, causes the release of destructive inflammatory mediators, and causes the formation of amyloid plaques and tau tangles."
Therefore, a proper assessment of periodontal disease should be included in a broader protocol of oral health evaluation.
The researchers recommended targeting various bacterial, viral, and other microbial pathogens associated with periodontal disease that can travel in the bloodstream and then to distant sites can prevent local inflammation and buildup of the hallmark signs of Alzheimer disease, such as beta-amyloid deposition, tau fragmentation and tangles, degradation of host protective molecules and neurotoxicity.
Reducing the oral microbial load and its associated inflammatory responses not only has important implications for the treatment of periodontal disease in AD patients but may also reduce the incidence, severity, and severity of the disease.
The authors concluded, "In addition to these targeted therapies for specific periodontal pathogens, considerations for the dental practitioner in applying more general approaches to reducing the periodontal plaque microflora in the management of the cognitively impaired patient are discussed for this special population."
For further information:
DOI: https://doi.org/10.1111/prd.12389
Article Source :
Periodontology 2000