Oral lichen planus linked with reduced quality of life in patients, Study shows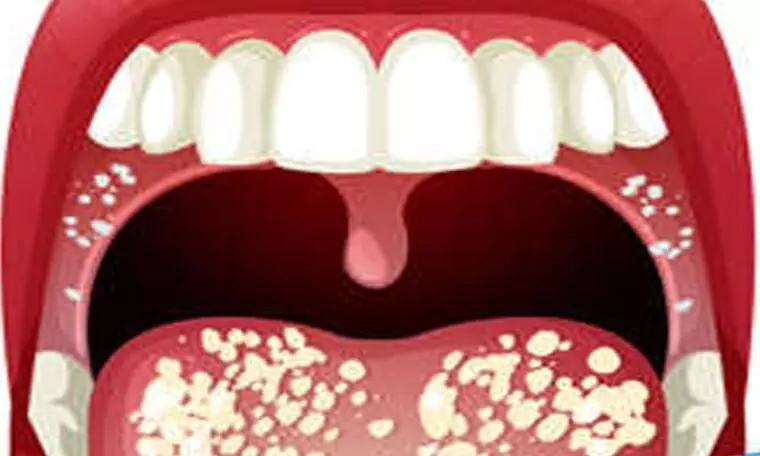 According to recent research published in the International Dental Journal, researchers from the UCL Eastman Dental Institute, London, UK have come to the conclusion that clinicians should expect the reduced quality of life (QoL) in oral lichen planus (OLP) patients with high pain levels, high anxiety levels, high perceived stress and use of topical corticosteroids.

Oral lichen planus (OLP) is a common chronic immune-mediated condition causing persistent inflammation and ulceration of the oral mucosa.
In recent years 'QoL' has increasingly become an important outcome for monitoring the impact of the disease and determining treatment success from the perspective of patients with chronic diseases.
Based upon previous qualitative research, the burden of the OLP on a patient's QoL has been associated with both physical impacts of the disease, including oral discomfort and the resulting impairment of eating, oral hygiene care, and speech, as well as negative psychosocial consequences of the disease due to its chronicity, unpredictable clinical behavior, and potentially malignant nature.
Understanding key determinants of worse QoL in patients with OLP is also a prerequisite for the development of effective strategies for early identification of patients at risk and ultimately for improving the quality of care for patients.
Therefore, the primary objective of the present study was thus to examine levels of overall and aspects of QoL in a cohort of patients with OLP.
A total of 300 patients with OLP were recruited in a cross-sectional study. The 15-item Chronic Oral Mucosal Disease Questionnaire (COMDQ-15) and 14-item Oral Health Impact Profile (OHIP-14) were used to assess the level of QoL related to OLP.
A number of potential determinants were considered, including patient demographics, treatment, the severity of oral symptoms, the clinical activity of the disease, and the patient psychological status, which were measured using the pain-Numerical Rating Scale, the Oral Disease Severity Score, the Hospital Anxiety and Depression Scale, and the 10-item Perceived Stress Scale. Multivariate linear regression was employed to identify independent determinants associated with overall and aspects of QoL.
On multivariate analyses, after adjusting for confounding variables, the results showed that the QoL levels in patients with OLP were significantly associated with levels of oral pain, anxiety, stress and use of topical corticosteroids. The COMDQ-15 instrument performed better than OHIP-14 at capturing the association between QoL and pain and disease activity in patients with OLP.
Hence, the authors concluded that "the reduced QoL of patients with OLP, although associated with a number of several demographic, psychological and clinical determinants, seems to be particularly affected by high pain levels, high anxiety levels and use of topical corticosteroids. The COMDQ-15 is best suited to measure levels of QoL in this population."
Source : International Dental Journal