Probiotic intake deterrent to plaque accumulation: Study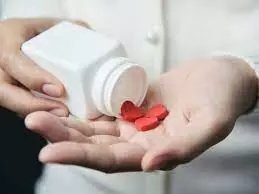 Probiotics are live micro-organisms that when administered in adequate amounts confer health benefits upon the host. The impact of probiotics on oral health is relatively new with lots of research going on; the area of probiotics and periodontal disease is still in its infancy.
Researchers at Moscow have found in a new study that probiotics have positive effect on accumulation of plaque. Further Probiotic intake (Streptococcus salivarius K12) does not affect salivation rates and secretory immunoglobulin, according to a recent study published in the Nutrients.
Researchers aimed to assess the effect of oral probiotics containing the Streptococcus salivarius K12 strain on the salivary level of secretory immunoglobulin A, salivation rate, and oral biofilm.
Thirty-one consenting patients meeting the inclusion criteria were recruited in this double-blind, placebo-controlled, two-arm, parallel-group study and randomly divided into probiotic (n = 15) and placebo (n = 16) groups.
Unstimulated salivation rate, concentration of salivary secretory immunoglobulin A, Turesky index, and Papillary-Marginal-Attached index were assessed after 4 weeks of intervention and 2 weeks of washout. Thirty patients completed the entire study protocol.
The results of the study are:
They found no increase in salivary secretory immunoglobulin A levels and salivary flow rates in the probiotic group compared with placebo. Baseline and outcome salivary secretory immunoglobulin A concentrations (mg/L) were 226 ± 130 and 200 ± 113 for the probiotic group and 205 ± 92 and 191 ± 97 for the placebo group, respectively. A significant decrease in plaque accumulation was observed in the probiotic group at 4 and 6 weeks. Within the limitations of the present study, it may be concluded that probiotic intake (Streptococcus salivarius K12) does not affect salivation rates and secretory immunoglobulin
Thus, researchers concluded that a salivary levels but exhibits a positive effect on plaque accumulation.
Reference:
The Effect of Oral Probiotics (Streptococcus Salivarius k12) on the Salivary Level of Secretory Immunoglobulin A, Salivation Rate, and Oral Biofilm: A Pilot Randomized Clinical Trial by Ksenia Babina et al. published in the Nutrients.
Source : Nutrients BDS
Dr. Shravani Dali has completed her BDS from Pravara institute of medical sciences, loni. Following which she extensively worked in the healthcare sector for 2+ years. She has been actively involved in writing blogs in field of health and wellness. Currently she is pursuing her Masters of public health-health administration from Tata institute of social sciences. She can be contacted at editorial@medicaldialogues.in.