Toothpaste with Proteins, enzymes and Steareth 30 helps prevent gingivitis: Study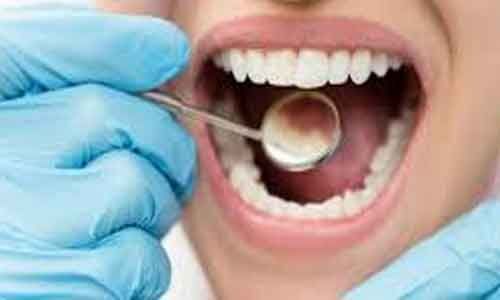 Researchers have recently noted that toothbrushing with a toothpaste formulation containing naturally occurring proteins, enzymes and Steareth 30, is effective at preventing gingivitis compared to toothbrushing with a commercially available fluoride toothpaste, having good antiplaque activity in the absence of side effects, according to a study published in the Journal of Dentistry.

Gingivitis is highly prevalent worldwide, with 46% of adults showing evidence of gingival bleeding and calculus across all age categories. One of the most significant risk factors for gingivitis is poor oral hygiene which results in the accumulation of plaque. Treatments to prevent or resolve gingivitis are therefore focused on improving oral hygiene and reducing dental plaque.
Hence, Sinéad Daly and colleagues from the Clinical Trials Group, Bristol Dental School, University of Bristol, UK conducted this study to determine the efficacy of a toothpaste containing natural enzymes and proteins with toothbrushing as compared to a control fluoride toothpaste with toothbrushing, in the control of dental plaque over a 3 month time period.
The study was a double-blind, randomized, parallel group, 3 month home use study in healthy volunteers in which 229 participants completed the study. Non-smokers with a mean modified gingival index (MGI) score of between 2.00–2.75 and at least 20 natural teeth, a minimum of 5 teeth in each quadrant were enrolled in the study. At screening, participants underwent a dental prophylaxis and were issued with a standard fluoride toothpaste and toothbrush to use for 4 weeks. After 4 weeks, participants demonstrating ongoing eligibility were assessed for gingival health and plaque score and randomised to either test or control toothpaste, which they used at home twice daily. After 13 weeks, gingival health and plaque were re-scored.
The following findings were noted-
There were no treatment associated adverse events.
Plaque and gingival scores were significantly better in the test group as compared to the control group.
Furthermore, in the test group plaque and gingival scores fell, while those in the control group rose over the 13 week period.
Therefore, the authors concluded that "the test toothpaste containing enzymes and proteins demonstrated significant plaque and gingival benefit compared to the control toothpaste, and was well tolerated."
Source : Journal of Dentistry